Published on 2015/04/23
THE JILTED TEACHER
Teacher Jaymes is marking exams or thinking about cocks when Bill, one of her students, gets into the class... Something happened to Bill and he must tell his teacher, but he doesn't know how to.
Apparently, last night Bill caught her boyfriend having sex with the gym teacher, who is engaged will Ms Jaymes.
Do you think she was very sad after hearing that? No way! As I said, he was probably thinking about cocks, so...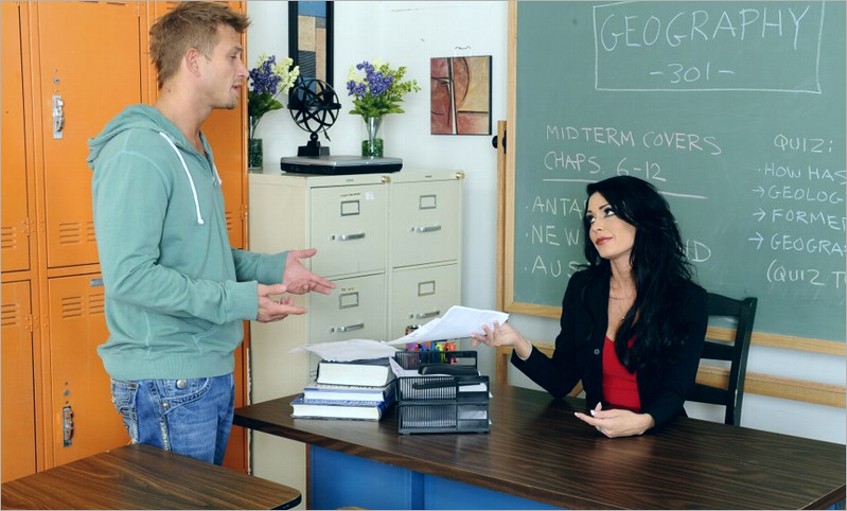 # View photos and videos