Published on 2015/04/16
POOR STEPMOTHERS
Fairy tales and cartoons use to depict stepmothers as evil and selfish people... however, luckily for them, the porn industry changed that image. They're now attentive, helpful, considerate women...
This video is a good example. Tina was hanging out with her ugly boyfriend when her stepmother showed up. She almost caught them. However, she suspects something and decides to return, this time really catching them. Do you think she got mad? That she told her father?... No... This isn't a fairy tale! In this case, Kayla, who was quite horny, took the boyfriend's cook and started licking it...
What now, Brothers Grimm?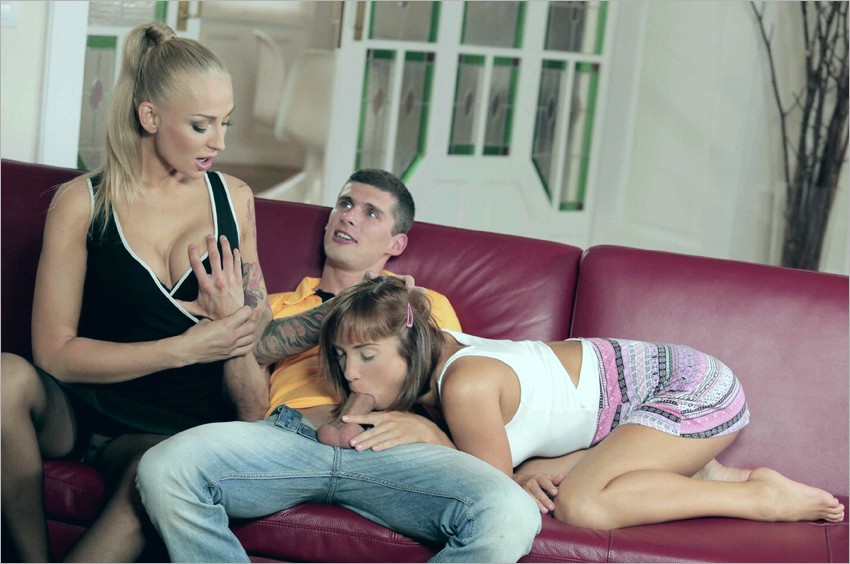 # View photos and videos