BIKINI BARBERSHOP
Jeff Wulkan is trying to be the Hugh Hefner of the barbershops.
Owner of Bikini Barbershop (in Branch, New Jersey), Jeff has hired five exhibitionist girls for clients' enjoyment.
It isn't the first time someone uses women's beauty to attract clients, but Jeff is different because he's made a reality show around the barbershop and he's sold it to AXS TV.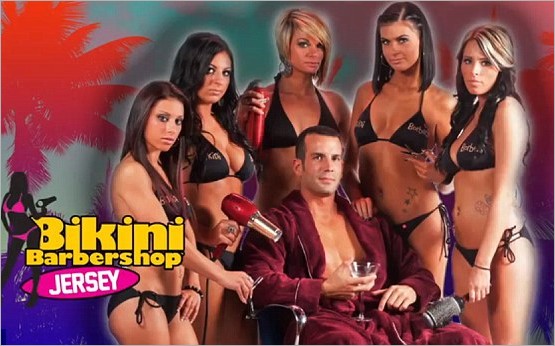 I leave you with some photos and videos I've found.