BOONK IG AND HIS HOOLIGANISM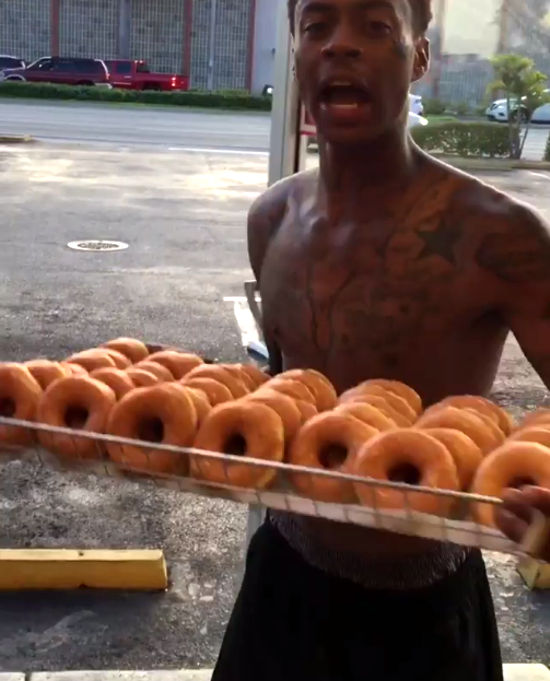 John Hill, 20, known on social networks as Boonk IG, is a 21th century's hooligan/yob/hellion... Yobs have spent the history annoying people in order to have some fun... They aren't thugs because their acts stick to pranks or vandalism, but still they're repudiated by the community.
Boonk IG records his bad actions and shares the videos on social networks, for example he entered a Dunkin' Donuts and "stole" a plate of donuts worth $38. He returned the donuts after recording the video, but still he was arrested and condemned to 60 days of house arrest.
Going to restaurants and taking the food by himself, having her hair cut and leaving without paying, getting a tattoo and running away or trying sneakers on and escaping with them... His Instagram account has more than 1,5M followers and apparently his intention is to become famous in order to sell his music...
You can view many more vidoes on his Instagram account:
# instagram.com/boonk.ig
ExtraBall
And today, on "Pretty girls who used the scalpel too much and their Instagram accounts", Maybel.
# instagram.com/__maybel__/