BRITNEY SPEARS' SLIP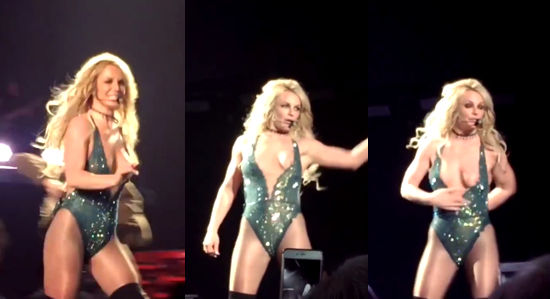 Britney Spears' accidentally flahed her tit to fans while singing "Work Bitch" at Planet Hollywood's AXIS theater in Las Vegas.
Some fans tried to warn her, but she didn't notice... until one of the dancers could tell her what was going on... Fuck him!
Extended version from another angle.
Photos and video from her Instagram account.
ExtraBall by jluis
Flan movement.