CAUGHT RED-HANDED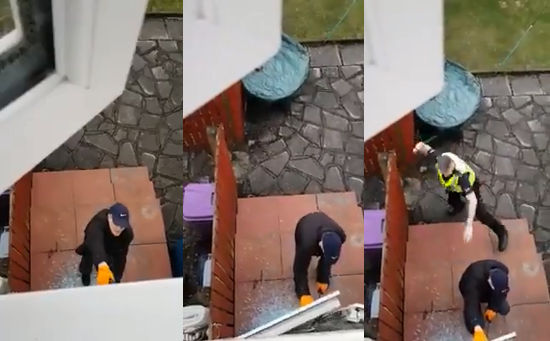 So much A.C.A.B. out there (acronym of "All cops are bastards"), people calling them mercenaries or government dogs, but when we're in problems, we always call them...
A neighbor or the house owner calls the police because there's a man trying to break into the house and the cops catches him red-handed. I only hope he wasn't the owner, having lost the keys.
Fuck the camera up.
ExtraBall
And today, on "Pretty, desirable girls and their Instagram accounts", Sophi Knight.
# instagram.com/sophiknight/