CENTER OF GRAVITY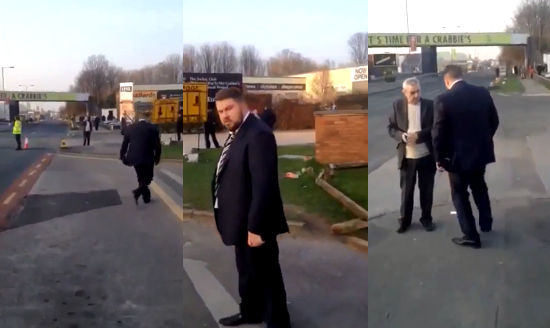 He may deserve a yellow car, but certainly not a red one. The touch isn't enough to throw him to the ground, but the problem is that poor man was also too drunk... I'm afraid even the slipstream of a car running fast close to him would've made him lose the center of gravity...
ExtraBall by cristobal
What do you have there? Huh? What do you have?