COLONIZE MARS IN ORDER TO AVOID WORLD WAR III
I think our only option to avoid a Third World War is by colonizing Mars.
It's said that capitalism, as we know it, is coming to its end... The most drastic way of solving it is reseting the machine, which means provoking a war, killing millions of people and then work to rebuild everything. That way, employment and wealth could be created and capitalism would be reinforced for a few more decades... I also think that if they haven't done it yet is because nobody would be safe in a World War III, not even the elites provoking it.
The best option to avoid that scenario is by travelling to Mars... Investing in Mars, populate Mars, build in Mars... bring there thousands of people who eventually would become millons. Part of the money would be moved there, that would create jobs here and there, there would be less population in the Earth and we would be able to oxygenate our planet...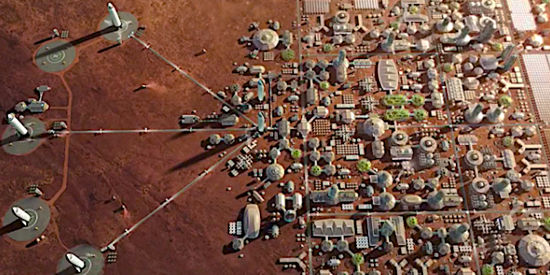 Highly unlikely, you say? I don't think so... Elon Musk, the South African investor and businessman known as co-founder of PayPal, Tesla Motors, SpaceX, Hyperloop, SolarCity, The Boring Company and OpenAI, has a plan in mind which could avoid World War III.
In this video, Elon Musk shows an unstoppable example... The thing is getting there... Then it's just a matter of doing things.
One of his companies, SpaceX, is working in a system which would allow us to travel to the other side of the world in less than 1 hour.
ExtraBall
And today, on "Pretty girls with dizzy curves and their Instagram accounts", Alyssa Sorto.
# instagram.com/ms.alyssasorto/