EMILY'S HOMEMADE VIDEO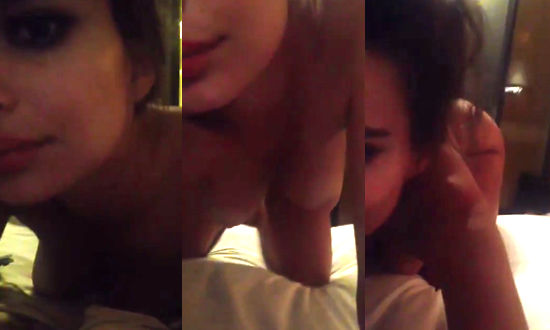 jluis
:
I suppose this video of Emily Ratajkowski was leaked during the famous Fappening almost three years ago... when photos and videos of dozens of celebrities were leaked after hacking their iCloud accounts... I'm not 100% sure because I can't remember whether I'd already watched it... Perhaps I did, but I'm afraid my memory, after 15 years sharing tits on Alrincon, is confused and plays tricks on me.
Update:
Ok, confirmed, it does belong to the Fappening... and yes, I'd already published it... In fact I shared a better-quality version...
Anyway, it's always great to see Emily's boobs.
And another video I saw on the same post we published about such important happening.
One of the photos recently shared on her Instagram account:
ExtraBall
And today, on "Pretty, hot girls and their Instagramb accounts", Laura Powers.
# instagram.com/lauuramarie/