FIGHTING OVER THE CONTROL OF THE STREET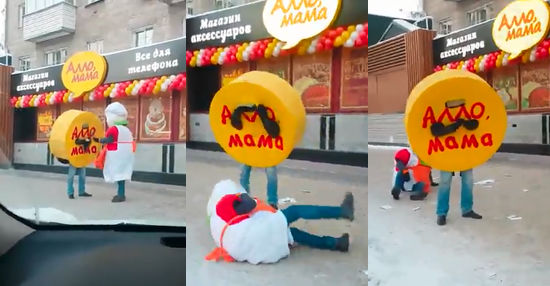 An argument between two mascots ended up in physical violence... The story could've ended there, but one of them was a bad loser and the situation went totally fucked up.
It's up to you believe it or not...
This other looks to be real. When you see your people in danger...
ExtraBall by cristobal
And today, on "Pretty girls who aren't too pretty but have awesome tits that improve it and their Instagram accounts", Mini Jello.
# instagram.com/minijello/