FUCKING THEIR NEIGHBORS UP BECAUSE COPS ARE MURDERERS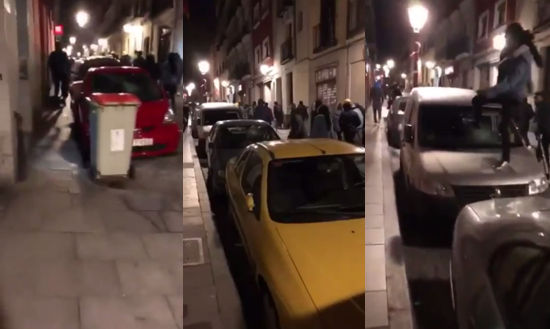 The riots in Lavapies (Madrid, Spain) because of the death of a hawker hit the Spanish capital last Thursday and Friday... In this video we can see how a group of immigrants are shouting by the street, blaming the police for the death of their countryman and releasing their anger towards the windows of the cars of their neighbors.
Any comment in this post can be considered as racist. We have to allow them do whatever they want. After all, they already have bad enough lives.
ExtraBall by cross
Another shit day at your job?