GEORGINA MAZZEO'S #INMYFEELINGSCHALLENGE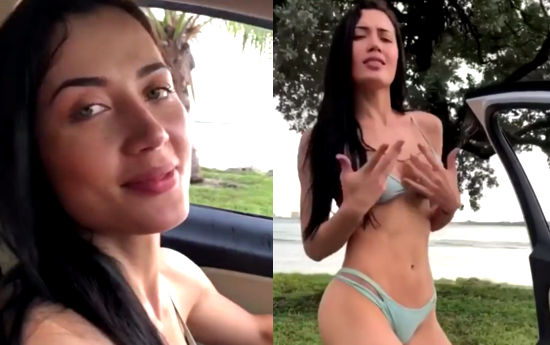 This viral challenge of #inmyfeelingschallenge or #kikichallenge which consists in getting out of a moving car and dancing
Drake's In My Feelings
isn't specially bad, in my opinion... I've seen worse... People are saying it's a bad example, specially for the young, but that is like asking youtubers to think twice about their videos' content before sharing them because they can be a bad influence... but hey, it's parents' job to educate children, not the Internet.
And now, take a look at model Georgina Mazzeo doing the #inmyfeelingschallenge...
# instagram.com/georginamazzeo/
Ok, it can be dangerous, but that's why we have common sense...
It has left "funny moments" too...
And dangerous... As much or more than the Ice Bucket Challenge?
Or what about the cinnamon challenge, which caused back in 2012 222 cases of lung collapse among young people?
And the condom challenge?...
ExtraBall
Family competition.
ExtraBall2
Manuel Ferrara banging Reagan Foxx... Naughty Violet Starr and Chloe Scott... And taking a shower with Mia Malkova.