HE WON'T ANNOY HIM AGAIN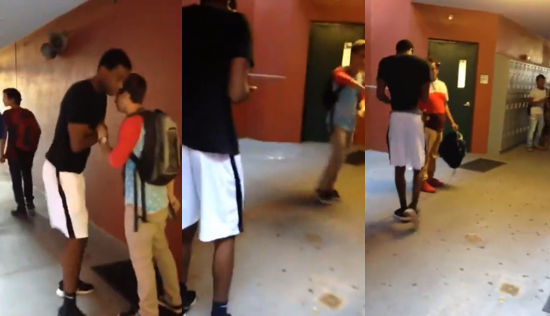 Saying that violence's dealt with more violence doesn't fit in our society, but as long as there are violent people, there will be others in disadvantage. What's the point in following the rules if the other ignores them? Yes, you're doing the right thing, but you lose the match.
I don't know the context of this video, but if I try to figure out what happened and make my assumptions, I think the big boy won't annoy the nerd never again.
A person who hits you with a glass or a bottle can also hit you with a kid...
ExtraBall
And today, on "Pretty, pretty girls and their Instagram accounts", Stefanie Knght.
# instagram.com/stefanieknight/