HIT ME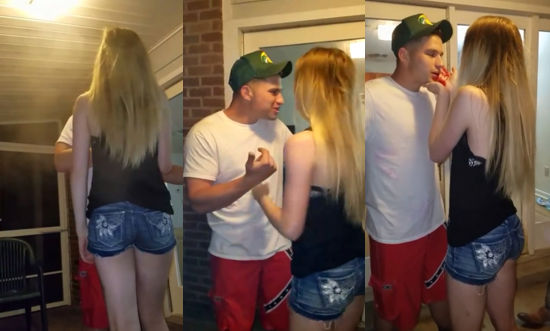 There are very few things more pathetic than seeing a man trying to attract the attention of a woman.
There are a lot of techniques
and most of them are shameful or embarrassing, mainly because they're easily detected. By us men and by them (women). For example, the guy in this video. The price? Having the girl hit his face. It doesn't mean he'll succeed, but at least he's gonna have her attention for a while.
From outside it looks so ridiculous...
ExtraBall
Bench press.