LORENA DE SOUZA'S TITS IN SPANISH SHOW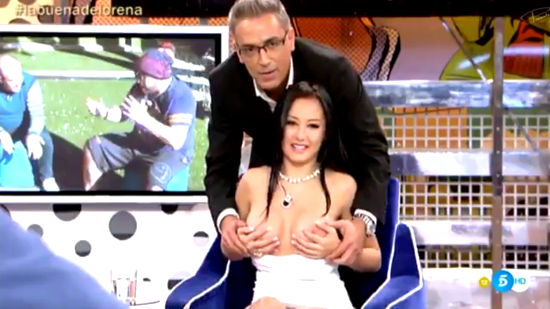 jluis
:
What we can see in this video happened two years ago, but since I don't use to watch this kind of shit shows, I didn't find it out.
She's Lorena de Souza, a girl who apparently had a relationship with Francisco Rivera, aka Kiko, famous Spanish singer Isabel Pantoja's son. The girl went to the show in order to gossip about her relationship with Kiki and one of the collaborators of the show touched her tits all the time along.
Some photos from her Instagram account...
# instagram.com/lorenadesouzaofficial/
ExtraBall
And now, on "Pretty girls with whom we drool over and their Instagram accounts", Steph Pacca.
# instagram.com/steph_pacca/