MICHELLE JENNEKE'S FALL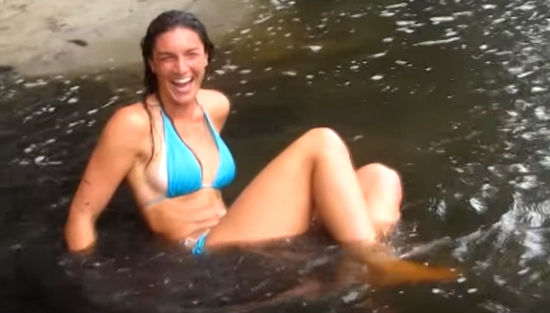 beltrán
:
This video's at least 4 years old or maybe more... and no, I hadn't watched it. Or I don't remember it.
Famous Aussie athlete Michelle Jenneke was enjoying a day by the lake with her loved ones. Someone tied a rope on a nearby tree, to be used to jump into the water... and... well... you can imagine what's gonna happen...
In this other video we can see her wearing the same bikini and doing some of the steps of the choreography that made her famous...
Some recent pictures shared on her Instagram account:
# instagram.com/mjenneke93/
ExtraBall
And today, on "Pretty, hot girls and their Instagram accounts", Michelle Todaro.
# instagram.com/michelle.todaro/