MULTICULTURALISM AND DIVERSITY TO THE MAX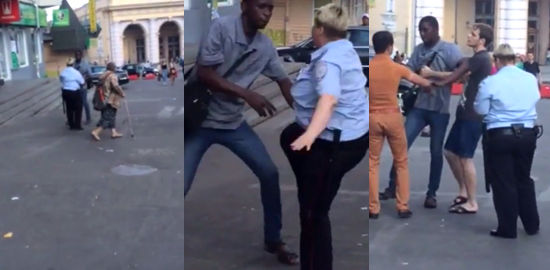 A Cameroonian can't accept that a woman shouts at him or trample what he considers his right, even if she's an enforcement officer, and starts hitting her... That and other videos.
Multitudinous fight between Germans and Moroccans.
A group of hawkers fights the police in Barcelona's subway...
Latins on a reckoning. Two bigger guys and they have nothing to do against him and his ninjutsu knowledge.
When you ask for ketchup and you only get one portion.
Friendly accident report.
ExtraBall by diago
Stay tuned to how this girl's nipple reacts... You make me so horny!
Pulsa sobre el icono de "Pantalla completa" del reproductor

para que el vídeo se ajuste a tu pantalla y puedas verlo mejor.