NINA, GIGI, ROSE AND BO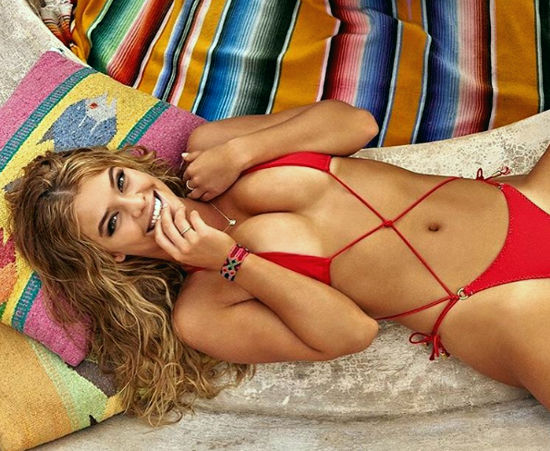 Sports Illustrated exploits its swimsuit pictures to the maximum... The most beautiful models pose in bikinis and microbikinis at the best beaches in the world... In their Youtube channel, they share some "making of" videos of the different photo shoots and those videos provoke in us the same reactions than an anti-Trump speech in
Winona Ryder
.
Nina Agdal in the paradise.
Photos from her Instagram account:
Gigi Hadid, Rose Bertram and Bojana Krsmanovic in Tahiti.
Photos from their respective Instagram accounts:
ExtraBall
Did you think there couldn't be more beauty in this post? Well, you're wrong, because now, on "Pretty, explosive girls and their Instagram accounts", we should welcome Brandi Sheri with a loud applause.
# instagram.com/thebrandisheri/