NIPSEY HUSSLE SLAPS BET AWARDS EMPLOYEE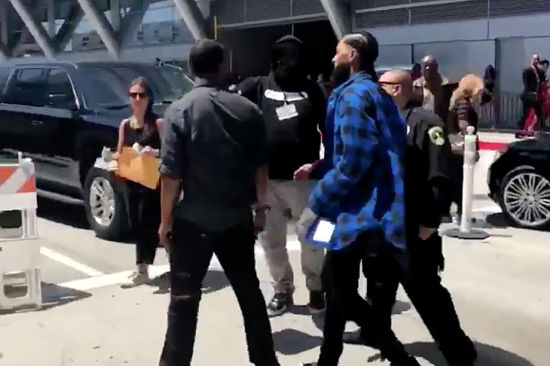 Rapper Nipsey Hussle was late to one of the rehearsals for the BET Awards gala and decided to park his car in a forbidden zone. He got out of the vehicle and had an argument with one of the employees who told him he couldn't leave his car there... One of the goons accompanying Nipsey Hussle moved some cones and the security guy took them from his hands, which provoked the rapper's wrath and so slapped the employee.
# Source
ExtraBall
Reacting before watermelon boobs.