PAVLOV THE THIEF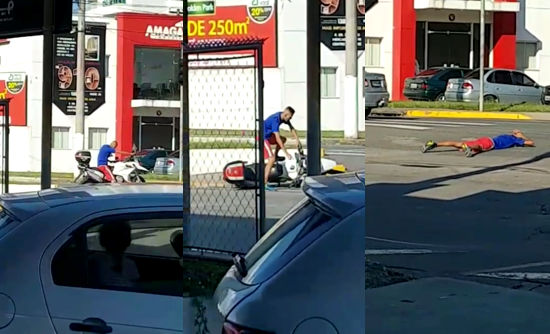 When Pavlov rang a bell, his dog started salivating. It looks like this thief moves under the same principle. When he hears an alarm/siren, he quickly lies on the floor... just in case someone starts shooting.
I'd say it's the motorbike's alarm, but he thinks it's the police's siren.
ExtraBall
And today, on "Pretty girls with whom I'd like to play and their Instagram accounts", Priscilla Ricart.
# instagram.com/priricart/