RUNNING AWAY JUST IN FRONT OF THE POLICE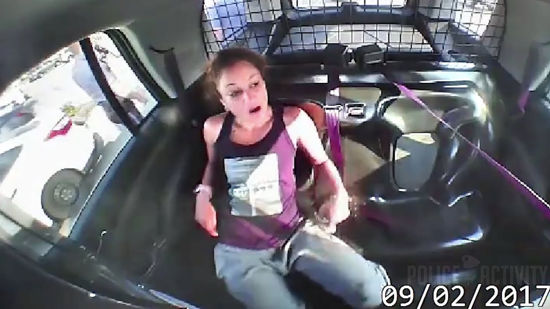 Woman arrested, handcuffed and locked in the police car gets to remove the handcuffs and steal the vehicle. She tried to run away and disappear for a while, but she couldn't make it. It's a pity after getting so far. It's like screwing it up in the last obstacle of Ninja Warrior.
ExtraBall
And today, on "Pretty girls you don't come across in the street and their Instagram accounts", Neta Alchimister.
# instagram.com/neta_alchimister/