SHOOTING IN A BANK IN ILLINOIS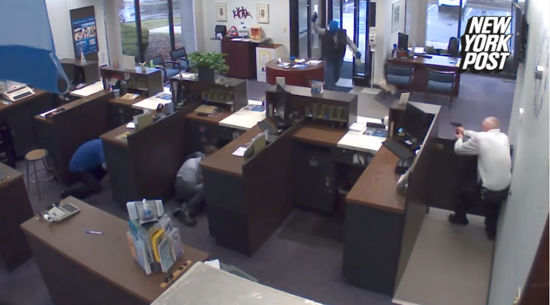 My oppinion about guns is: either everbody or nobody. Bad guys don't give a shit if law says you can't carry guns. They're bad! They're gonna carry them either way, so those of us who don't rob or kidnap are in clear disadvantage.
Laurence Turner, bank robber, entered one in Illinois, but he was shot by the security guard, who was considered to act in self defense.
Laurence Turner had already died when the ambulance arrived.
And well, carrying guns doesn't stop bad guys. Last year 1,100 people died in the United States shot by cops.
On the other hand, in Alabama, a woman escapes from her kidnapper when he stops in a gas station....
ExtraBall
And today, on "Pretty girls with a kinda suspect ass and their Instagram accounts", Bruna Rangel.
# instagram.com/xoobruna/