SKATER FLIGHT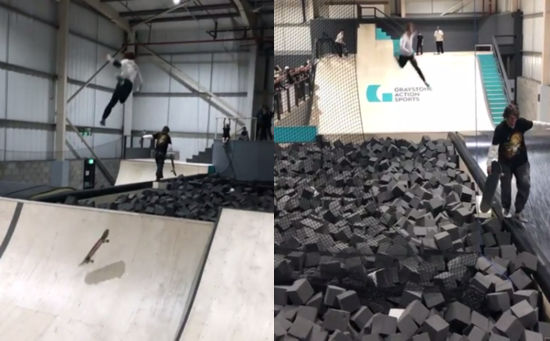 He went a little off his trayectory. Luckily for him, he didn't exactly land on the floor so the impact was not that rough.
# instagram.com/churchell
# instagram.com/logandellwilkinson
# instagram.com/dankatchi
ExtraBall
And in today's "Hot and sexy and their Instagram accounts"... Gayeanne Hazlewood.
# instagram.com/gayeannehazlewood
ExtraBall2
POV sex... a BBC for the young blonde... and giving Kyler Quinn her thing.