STEALING WEAPONS IN A GUN STORE IN HOUSTON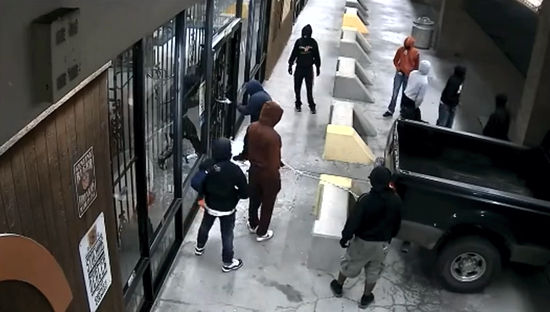 It's obvious those concrete pieces in front of the gun store are intended to avoid robberies, but that doesn't mean people can't break in.
C'mon, a whole bunch of no-identified weapons to the black market! They stole more than 50 guns.
ExtraBall
And now, on "Pretty and kinda naive girls and their Instagram accounts", Nora A.