SURPRISE ATTACK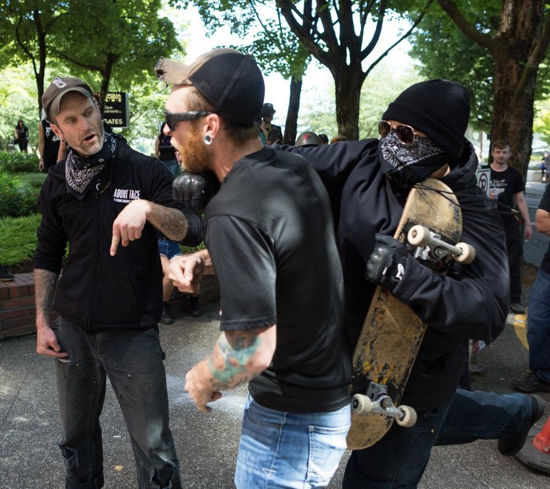 Anti-fascist hits by surprise a member of the Patriot Prayer who was trying to explain his ideas among the shouting and boos of far left people.
And in other matters... Tension in a restaurant's kitchen... And not because of a restaurant reality show.
ExtraBall
And today, on "Pretty, hot girls and their Instagram accounts", Amanda Khamkaew.
# instagram.com/amandakhamkaew/