THE LONGBOARD GIRL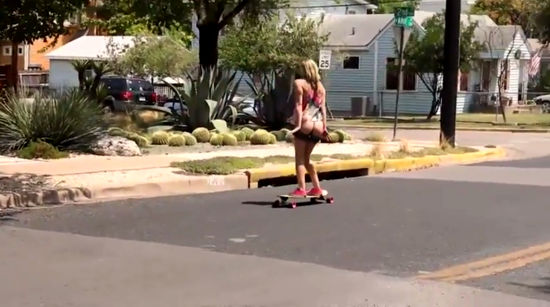 walter
:
The first skateboards were created by surfers back in the 50's, tired of waiting for good waves... Since then it's suffered ups and downs, until the Z-Boys, a group of skaters from California, in the mid 70's, gave it a push, helping it become what it's today, with its tricks and skateparks...
The longboard's a version of the skateboard that tries to recover the essence and purpose of the first boards: surfing the asphalt...
ExtraBall
Iskra, the model with generous curves, published a video on her Instagram account training...
# instagram.com/iskra/