THE PUSH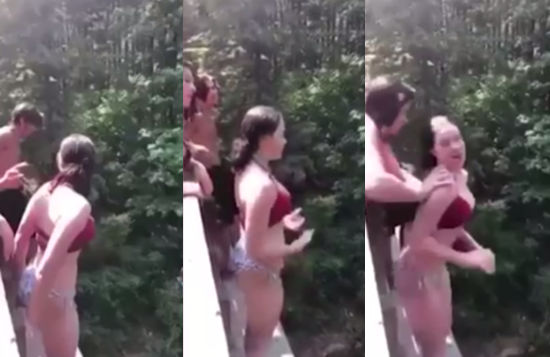 All of us need a push sometimes, but it doesn't need to be in its literal sense. The girl in this video, on the edge of a 20-metre-high bridge, was hesitating about jumping to the river. A "friend" of hers decided for her.
The result was five broken ribs and pulmonary perforation.
ExtraBall
Lesbian threesome... Horny Gracie... And fucking in the backroom.