THE TRAUMA THAT PREVENTED HER FROM LEARNING TO DO HANDSTANDS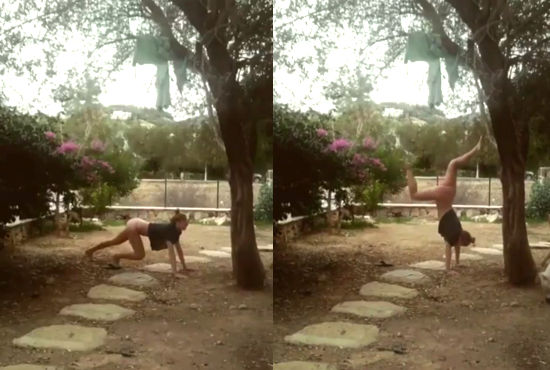 dani
:
Doing a handstand, you know, the act of balancing on one's hands with one's feet in the air or against a wall, has always been a pending subject for me. I've always wanted to learn it, but as I grow older, I'm further to do it.
If in my deathbed I'm asked which thing I would like to do in that moment, I'd probably answer a handstand.
Punching ball.
... and this post ends here.
Let's do another one (I titled this video "Chim Pum").
ExtraBall
The new Spanish teacher... Seeing through Ana de Armas' clothes ... And fucking in the pawnshop.