THREE WOMEN TO THE GROUND WITH ONLY ONE PUSH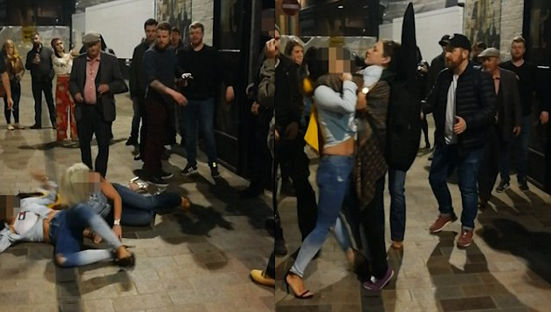 Moved I suppose by anger and impotence and possibly also by that aura so in vogue nowadays of social protector which makes you mess around everything and think that, just like on social networks, nothing bad can happen to you... these three women try to hit one or more bouncers of a Belfast pub.
And also in the United Kingdom... A traffic argument ends up running over other people.
ExtraBall
And today, on "Pretty, smoking hot girls and their Instagram accounts", Mel Goranson.
# instagram.com/melanie_marcia/