TITS#63 🌰🌰 AND LINKS TO OUR TELEGRAM COMMUNITY
Do you know that master key that is capable of opening a lot of locks, which are used in hotels or offices, where each lock has its key but there is a key that can open them all... ¿?? ... Well, something similar happens with tits. A man is conquered with some tits, but with a very good pair of tits, you may conquer all men.
If you want to be part of our PRIVATE TELEGRAM GROUP, where about 5000 friends share hundreds of content pieces daily, I leave you an INVITATION LINK so you can enter.
This link will work only for a few hours, so if it doesn't let you in, it's because it's expired, or because you're trying to get in with an Apple device.
If it's the first, and you are trying to enter from Windows or Android and it tells you that the link is invalid, it means the link has expired. You're late. What you can do is visit the AlRincon homepage daily until you find a new link (I usually share 1 or 2 a week).
If you try to access with an Apple device, bad news, you will not be able to enter. Apple's fault is because it doesn't allow you to watch porn from their devices. You heard me! Telegram, due to Apple's requirements, blocks channels and groups where adult content is shared, even if you are an adult. If Telegram doesn't comply with this, Apple does not let them put the APP in the Apple Store.
Well, the link of our PRIVATE TELEGRAM GROUP is this one:
https://t.me/joinchat/DYqWXz7VqktIFfqcISNO_Q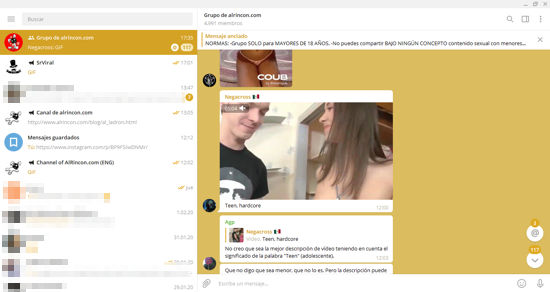 And if the GROUP is too much for you, I recommend you to join my TELEGRAM CHANNEL. Over there we are almost 16,000 users. In the CHANNEL I'm the only one allowed to share things and what I do is that whatever I like most about the GROUP or I consider more relevant, I share it in the CHANNEL. It is like a selection of the best of the GROUP.
The CHANNEL is public and the link is always this one:
https://t.me/alrincon_english
The important thing to all this is that you have downloaded and installed TELEGRAM, either on your computer or on your mobile. Or on both devices. I have it in both and it goes great. They synchronize perfectly and you can enter from any of the two devices, wherever it is most comfortable for you at all times.
I leave you the link of its official website so you can download it:
https://telegram.org/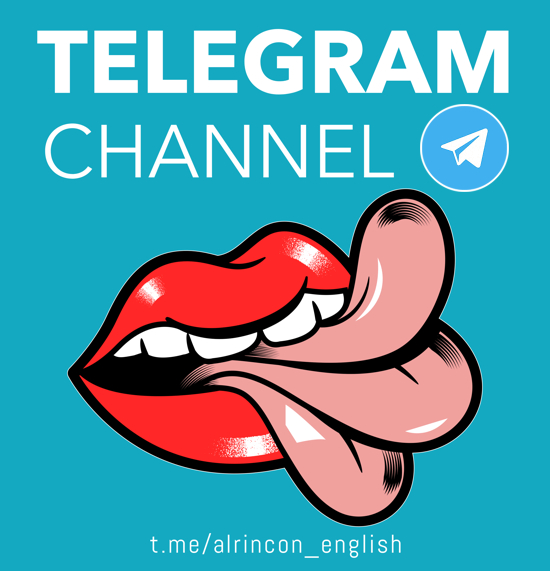 ExtraBall
The lord of the asses
ExtraBall2
Jessie Saint is Bulma | Fucked by a good cock | Negotiating a good price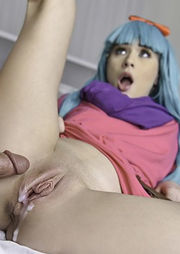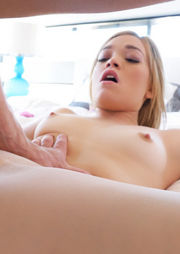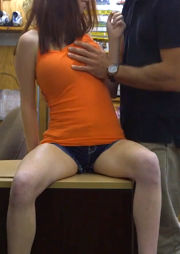 Varied from Reddit | Talking on the phone while fucking | Young asian