TODAY'S BRUTE MOMENT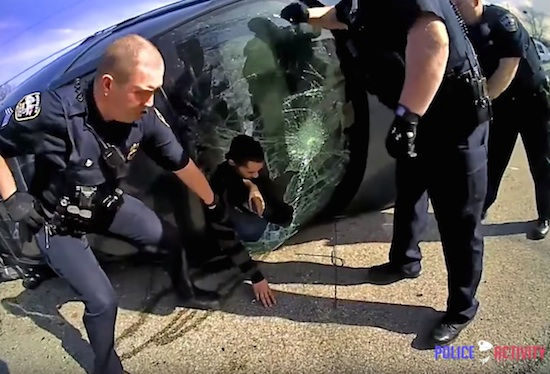 A cop from Brooklyn stops a vehicle, just a routine control. Well, it turns out the driver was in search and seizure... When he realizes he's going to be arrested, he tries to run away by car. The brute moment comes when the policeman tries to stop the vehicle with his feet. Of course, he realizes he isn't able to brake the car like that... And there's a second brute moment later, yes... just watch the video!
ExtraBall
I love you, Alexis Ren. In case you don't remember her, Alexis Ren is that girl who appeared in paradisiacal videos travelling the world along with a blonde guy with curly hair... Well, it turns out this couple broke, so I decided to proclaim my love for her. Straight to her heart.
These are the last photos Alexis has shared on her Instagram account. Who wouldn't fall in love with you?
Que pensarás - Y de cara?... Pues tiene que salir carísima, seguro... pero guapa... Cara pero guapa.
# instagram.com/alexisren/