TRAINING WITH REAL FIRE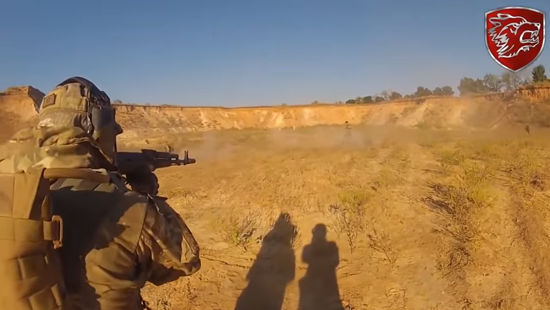 Yes, probably the instructors are highly experienced shooters and, if the soldiers are going to take part in an armed conflict, training them with real fire can help them getting into the situation, but come on... I suppose they have a good insurance... because one thing is dying in a war and another when you're training.
They aren't regular soldiers, but workers of an Ukranian private company called White-Wolf.
ExtraBall by cristobal
Complicating his own life, like human beings do.