WHERE ARE YOU GOING, FOOL?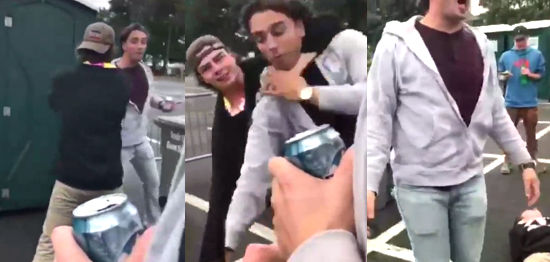 Over-confidence or lack of common sense (plus that shield of, whatever I do, nothing will ever happen to me, provoked by a bad education from his parents) make this guy take a nap...
Another guy getting hurt is this fighter who looks like he wanted to move the fight to the ground... The other didn't have the same oppinion and...
And on another ring, British Jonno Mears defeats his countryman Aaron Jones in a MMA combat thanks to the technique known as "Boston Crab".
ExtraBall by luzos
Stool.