YOU AREN'T KICKING ME OUT, IT'S ME WHO'S LEAVING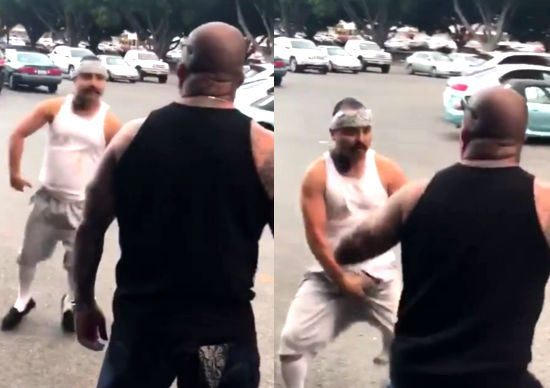 Perhaps the bouncer in charge of the security of the club thought he was the winner, perhaps he believed it was him who kick that fucking client out... but for me, the winner was the little Latin guy. The bouncer didn't kick him out, he left because he wanted to... Because if he hadn't wanted to, it would've been a big problem there!
Here we can see he's a very dangerous guy.
Ok, no more joking... he's Frankie Quinones, a humorist who performs all over the US.
# instagram.com/cholofitcreeper/
ExtraBall
And today, on "Pretty girls I'd like to watch lying on my bed and their Instagram accounts", Natalia Nuñez.
# instagram.com/naatinun