Published on 2012/06/28
MICAELA SCHÄFER SHOWS HER BALLOONS
I'd like if, like in the Disney's "Up" movie, the balloons had transported Micaela Schäfter very far... and that a bird had taken her to its babies in order to feed them.
- Then, if you don't like her, why do you post something about her?
Because sometimes we must do things, even if we don't want to. That's what happens when you grow up.
Micaela Schäfer has posed in front of the Brandenburg Gate, one the main symbols of this German city, for a calendar she's preparing for the next year.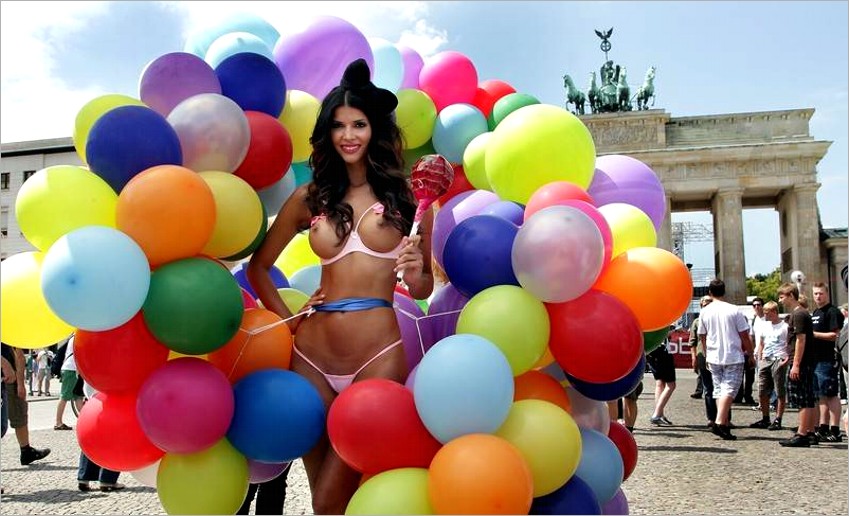 View photos