Published on 2014/07/24
MILO MOIRE WASN'T ALLOWED IN ART BASEL
Art Basel is an art show for modern and contemporary works that took place in Basel, Switzerland, the last month.
Among the attendees was Milo Moire, that artist we talked about in April because
she threw paint-filled eggs from her pussy
.
She decided to repeat the experience and she showed up naked, wearing only shoes and some words paintes on her body... Can you believe she wasn't allowed in??
But if I'm art with legs! If ArtBasel isn't capable of seeing it, then ArtBasel doesn't represent the art.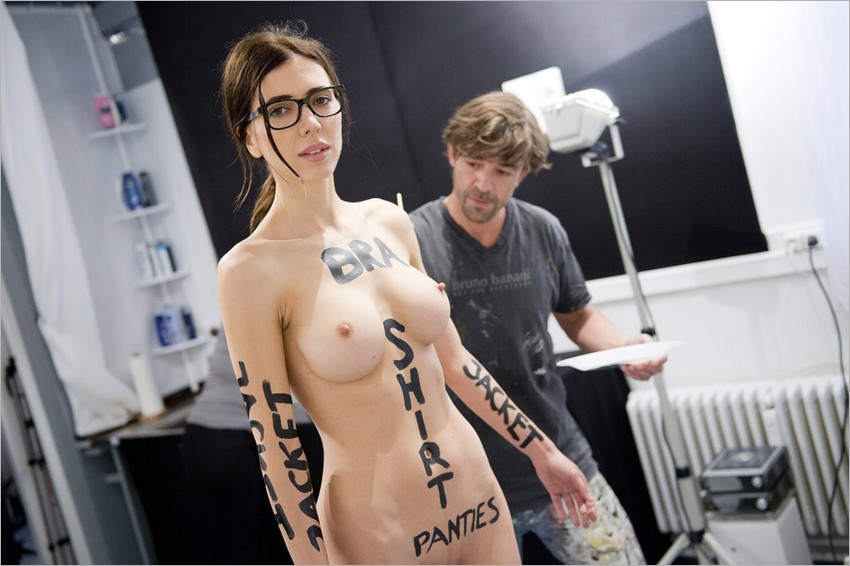 # View photos and video