Published on 2013/04/30
RAMóN MAIDEN'S EXTREME TATTOOS
You've probably taken (when you were a child) more than once your parents' magazines to draw mustaches, scars, hats, monocles...
Ramón Maiden, a Spanish guy with a foot in Barcelona and the other in NY and a lover of tattoos and the old school, keeps doing that nowadays. PinUp photos, saints, vintage portraits... all brought to the extremes.
You're great, Ramón!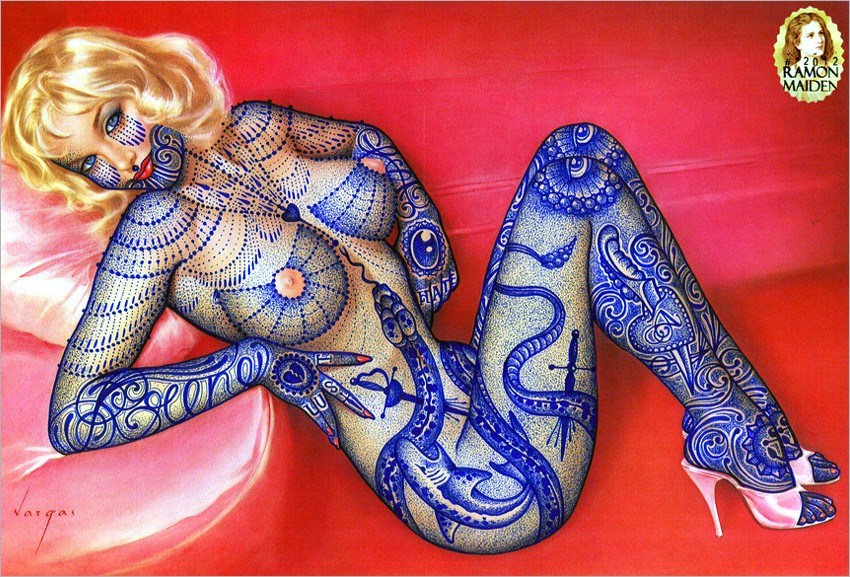 # View pictures