Published on 2013/07/17
STRETCHES
Before a good training you need to warm up. However, the final stretch is also important to avoid future lesions.
You can stretch alone or you can have someone's help. Remember this, girls, when you finish your training in the gym, ask any man near to help you strech.
And now a video so you can see some techniques to do stretches. Follow them. Trust me.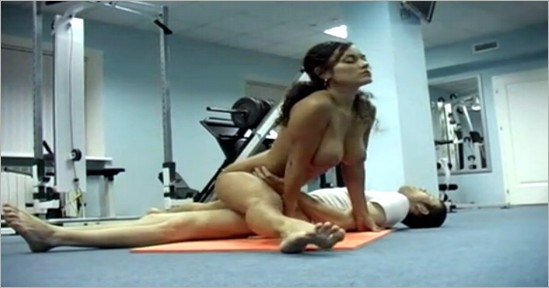 # Watch videos
Published on 2013/07/17
EVGENIA CHURAKOVA BY VOVA PIRATE
This video, created by Vova Pirate (the model is called Evgenia Churakova) has reminded me of those adverts focused on the summer and beers..
This would be a really unforgettable summer, with or without beer! Perhaps better without... otherwise I could forget almost everything!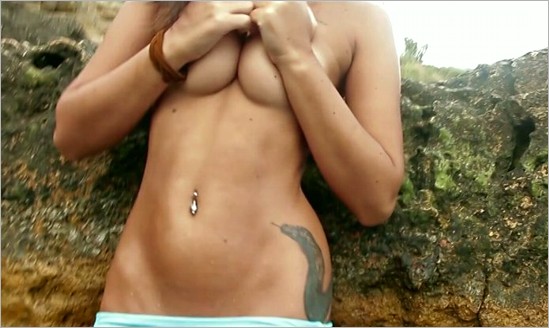 # Watch video
Published on 2013/07/17
SHERIFF WOODY'S DOUBLE LIFE
Sheriff Woody's secret life was discovered some years ago. Today I came across some of those photos again and as I don't remember many of them and perhaps some are new, I decided to published them again because they're very funny.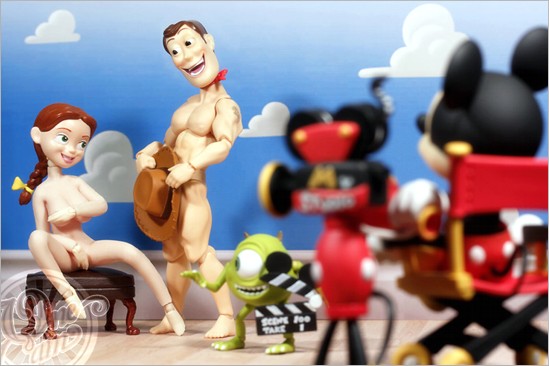 # View pictures
Published on 2013/07/17
YOU HAVE TO BE SUCH MORON TO DO THAT
pochoantonio
You have to be a moron and an idiot to do what this motorist does. And more if you know that almost all cars in Russia have a camera to film everything...

# Watch video
ExtraBall
Please, don't leave me here! I swear I'm with you because you're intelligent!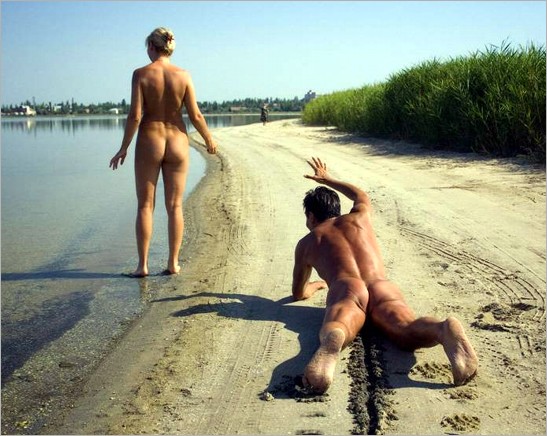 Published on 2013/07/17
FEMEN IN FRENCH STAMPS AND NEFERTITI'S SPIRIT
The President François Hollande, aware or not of it, has chosen the artist Marianne Olivier's design for the new stamps in France. Olivier got her inspiration from Inna Shevchenko.
From today, Femen is represented in the French stamps, becoming a symbol of the Republic. One point to the girls' team!
Femen has taken advantage of this and has created a mural like "La Liberté guidant le peuple", painted by Eugène Delacroix in 1830.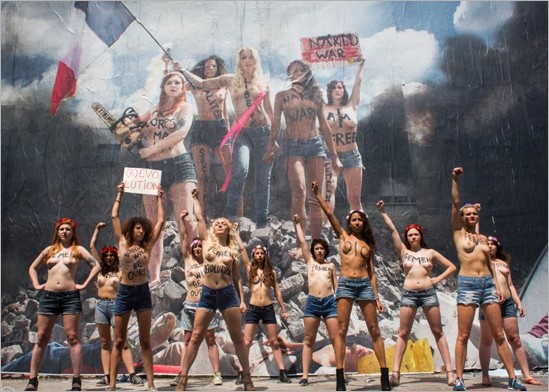 On the other hand, a Femen activist got herself into the Egyptian Museum of Berlin and she got undressed in front of the Pharaoh to show support to the Egyptian people.
It's a pity the photographer had a shaking problem. Those tits deserved to be observed calmly and carefully.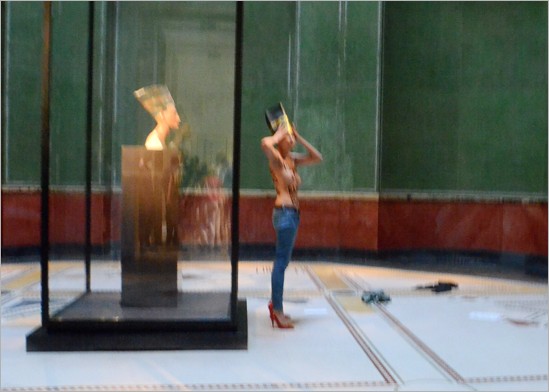 # View pictures
Published on 2013/07/17
FLASHMOB. THIS WAY, YES
The only way to endure now a FlashMob is if there're girls scantily dressed. Obsolete stuff revives if you introduce boobs and butts.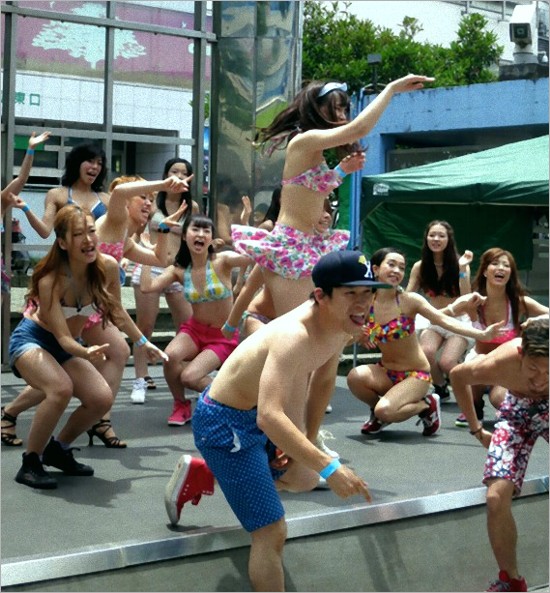 # View images and watch video
ExtraBall
A friend told her that everybody would be naked in the FlashMob. Friend wins!