Published on 2012/11/20
VICTORIA´S SECRET 2012 CASTING
Can you imagine yourself receiving a proposal to work as a models selector? You sit on a chair and begin observing pretty women in lingerie... after that, you'll have to choose the ones who will parade during a future event. Can you imagine if that event is Victoria's Secret? Can you imagine it? Ok, guy, you really have much imagination!

Watch video
Published on 2012/11/20
ELIZA SYS. YOU CAN'T SAY YOU DON'T KNOW HER ANYMORE
Zequepeque
Maybe you've seen her face. You've probably seen her in a Girls-Mix or other recopilations of pictures on the Internet... Her name's Eliza Sys, she's from Belgium and Zeque has created a special about her in the forum.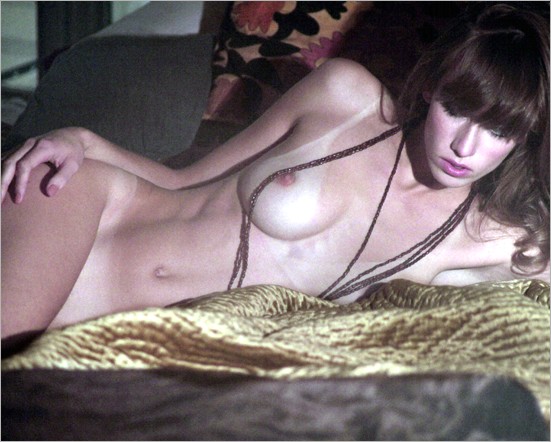 View images
Published on 2012/11/20
PORN VIDEOS AND PHOTOS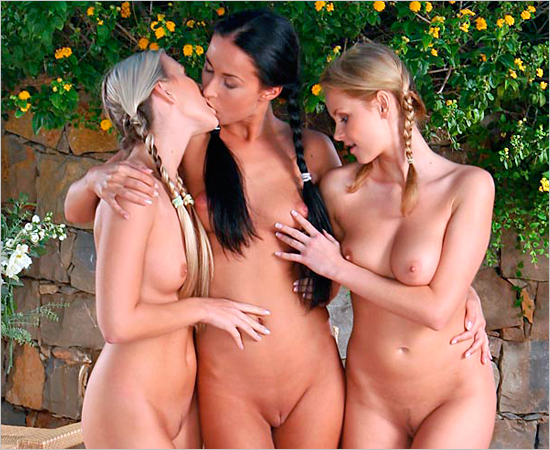 Published on 2012/11/19
NEW PICTURES BY MAVRIN
Zeque
We knew Alexander Mavrin last February and it was a delight to look at his work. His photography is excellent and his models very pretty.
Today, Zequepeque asked me if I had seen the last photos published in his VK. And here they are!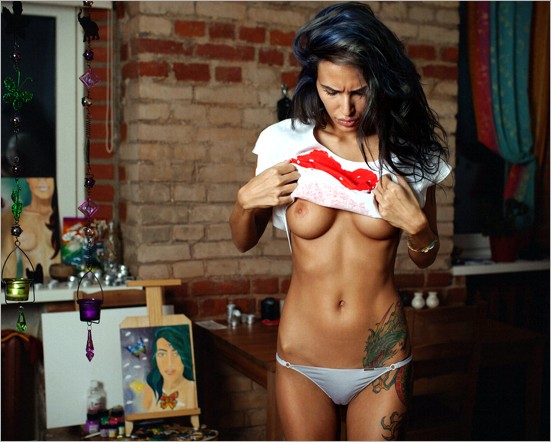 View photos
Published on 2012/11/19
BAUMGARTNER, INSPIRING NEW GENERATIONS
Never doubt about Felix Baumgartner's merit, that man who jumped from the stratosphere... Look at this one, who jumped from a height of only 4,5 metres, and how he ended, with two broken vertebras and unable to sit during one week.
ExtraBall
Remember this forever. At a wedding, the bride must be the protagonist. The bride!!
And not the photographer
Categories:
Videos, Fail /
Tags:
Felix Baumgartner, jump, fail, ball, ball, rump, ass, wedding, female photographer, girlfriend, fire, hair
Published on 2012/11/19
OLAF MARTENS'S PHOTOGRAPHY
Weird. If I had to define the German photographer Olaf Martens's photography, I'd use the word "weird". Odd and paranoid would be other candidates.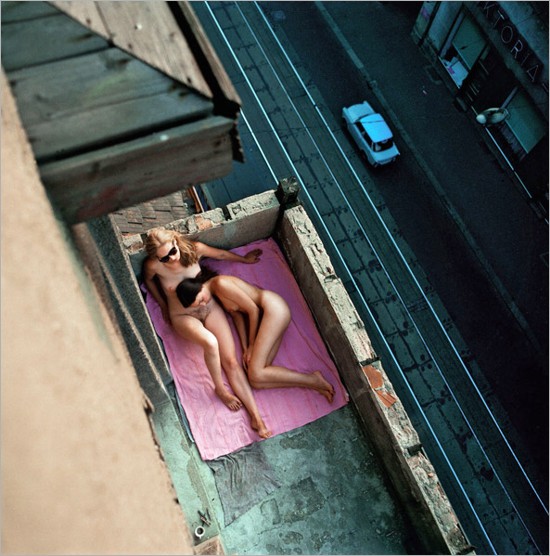 View photos
Published on 2012/11/19
FEMEN, BE CAREFUL WITH THE CHURCH
During their last protest, the Femen activists had some problems...
A Catholic manifestation against the gay marriage took place on the streets of Paris. Femen appeared disguised as nuns and trying to disperse the people using extingushers. People didn't like that and reacted in a violent way. What do you expect?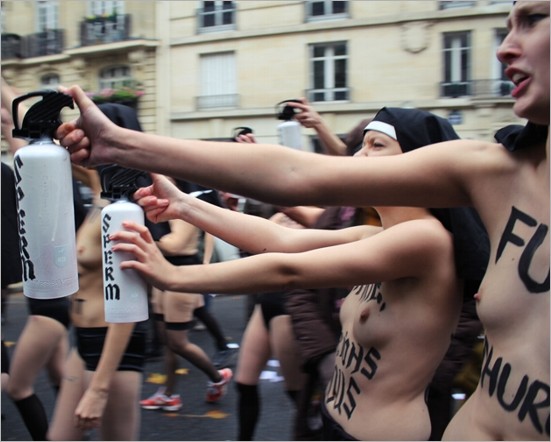 View photos and video