Published on 2018/09/07
NARCOS XXX GAME
You like Narcos TV show, yes?
And you like sex, yes?
And you like games too, don't you?
Great! And did you know there's a sex game based on Narcos? That's a fucking dream if you like those three things! So, go and choose your character. Who would you like to be? Pablo Escobar? Valeria? Horatio? Next, you'll have to choose, depending on the character, your gun, health pills, extra bullets, the size of Valeria's boobs (be careful because it'll modify your agility and stamina!)...
And the best of all? It's free to play! "Why the fuck do I need to introduce my credit card number, then?", you may ask. Well, because it's an adult game and they need to verify you're 18+. They won't charge your credit card. Besides, you can purchase certain items in the game, only if you WANT to!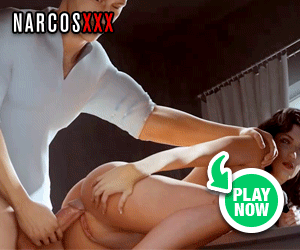 # PLAY GAME RIGHT NOW!
Published on 2013/03/13
TEST DRIVE
| | | |
| --- | --- | --- |
| | | vko... Pepsi repeated the experience of disguising a sportsman to film a prank with a hidden camera. They had already done this with NBA player Kyrie Irving and now it's NASCAR pilot Jeff Gordon's turn. Poor car salesman. |
# Watch video
Published on 2013/03/13
ILARIA POZZI'S PHOTOBOOK
Ilaria Pozzi is a very-tattooed Italian model who has decided to open an account on Tumblr to upload the pictures taken to her by some of the most renowned photographers. Viewing that photobook, I'm sure she won't be unemployed.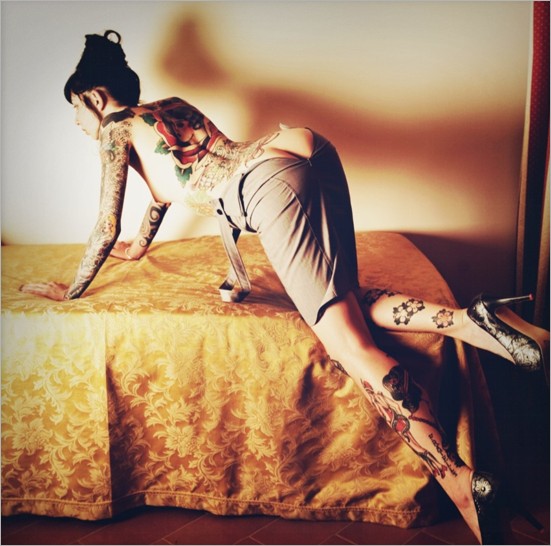 # View pictures and watch video
Published on 2013/03/13
BUNCHOF5S AND QUEEN ELIZABETH
Simons Evans, aka "Bunch of Fives", is an English illustrator who has chosen the Australian five-dollar bill with Queen Elizabeth to let loose his creativity.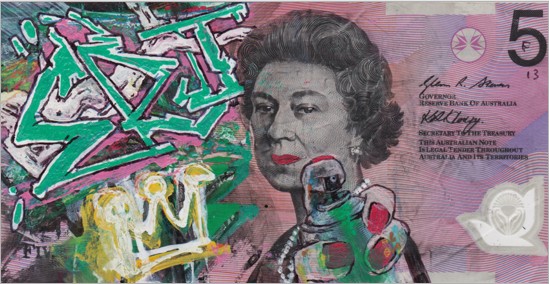 # View images
You can access to bigger images by clicking on them.
Published on 2013/03/13
MARIA LAWTON'S DISTURBING WORK
Of English origin, Maria Lawton is a multidisciplinary artist who works with paintwork, photography or design.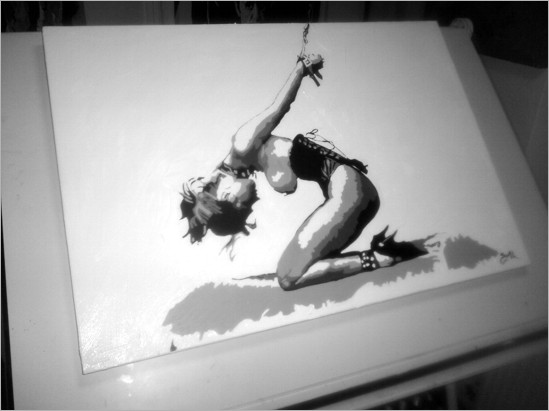 # View images
Published on 2013/03/13
LET'S SEE, TURN AROUND...
It's a pity you need a hand to use the mouse and make them turn around because these images deserve a two handed handjob!!
Page3, the erotic section of the newspaper "The Sun", publishes topless models you can rotate 360º.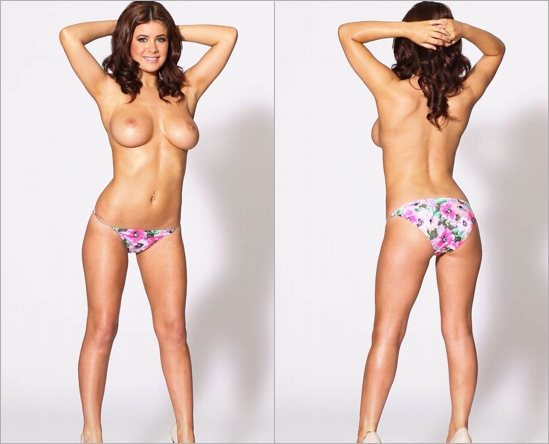 # View images