Published on 2012/12/24
FEMEN. FIGHTING FOR A CHANGE
Femen protested outside the summit meeting between the European Union and Russia, trying to warn about the disastrous consequences for Europe's democracy in case they came to terms with Putin's government. They wanted to break the negotiations with Gazprom, the main Russian energy company.
Of course, they didn't last too much because the police knew about the protest.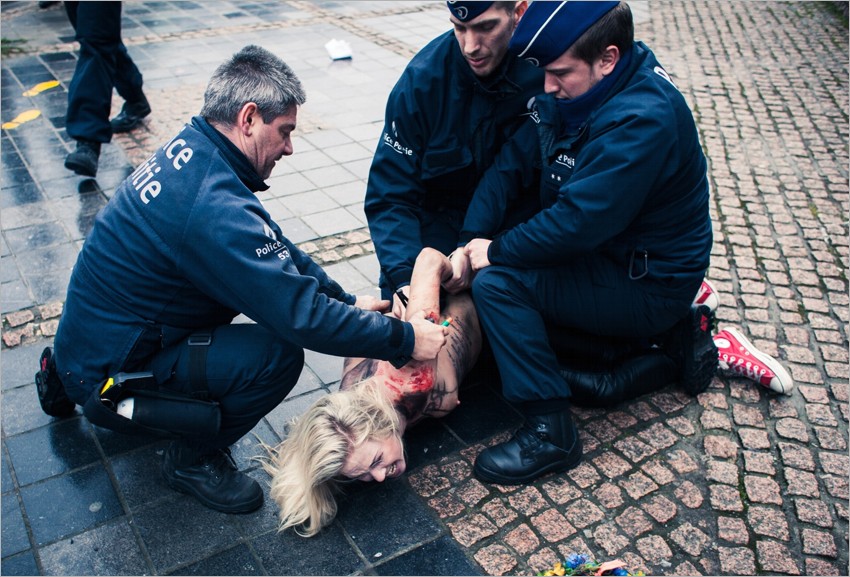 On the other hand, Alia Magda Al-Mahdi, the Egyptian woman who protested naked against women's problems in her country, flew to Stockholm, where she posed along with Femen in front of the Egyptian Embassy.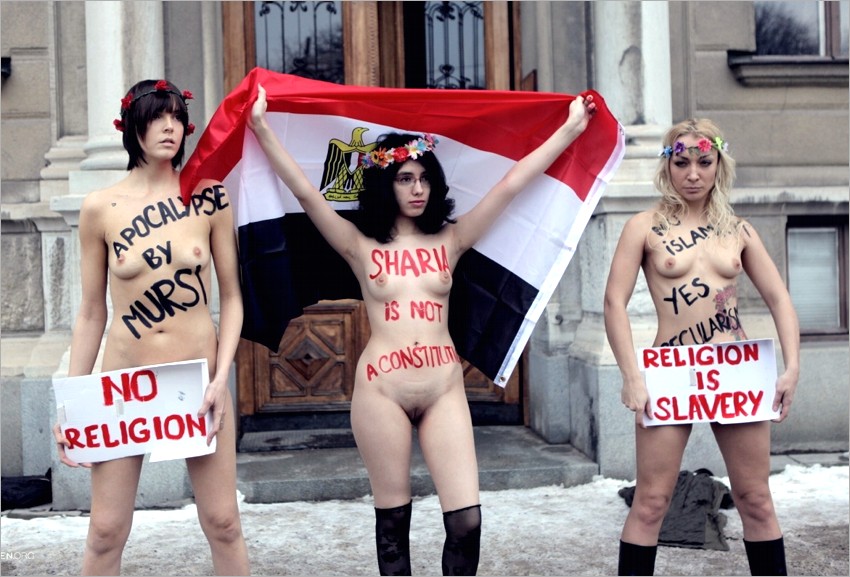 View photos and video
ExtraBall
According to the French magazine Madame Figaro, Inna Shevchenko (one of the most important women in Femen) was one of the 20 most influential women in 2012. Specifically, she is on the 13th position.