Published on 2012/07/27
KILL KIRILL
Yana Zhdanova, a FEMEN activist, attacked Russia's Patriarch Kirill (Vladimir Mikhailovich Gundyayev) during his visit to Ukraine.
Kirill is the equivalent of the Pope for the Orthodox Church.
Yana, who had written on her back "Kill Kirill" ran to the religious man shouting "Go away"!! She was protesting for the illegal arrest of three young members of the punk group Pussy Riot, who made laugh at Putin during a protest in front of the Cathedral of Moscow.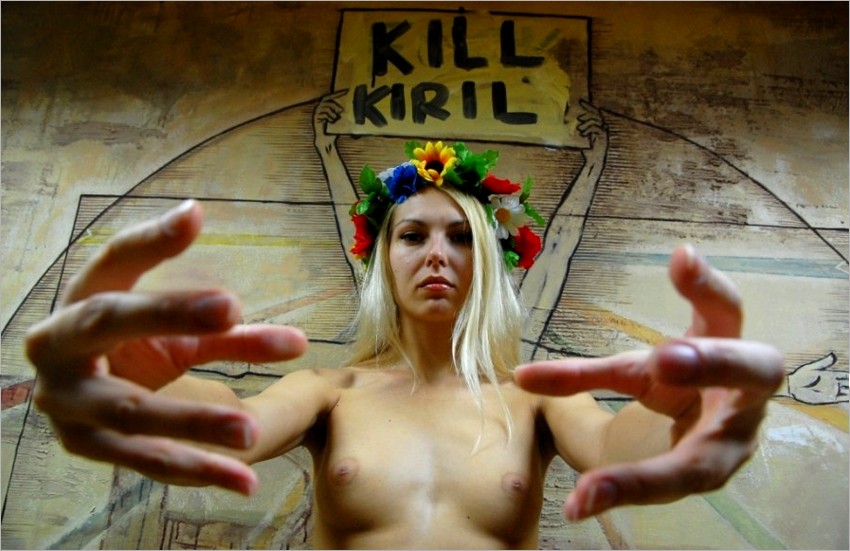 View photos and video