Published on 2012/10/01
FEMEN EXPANSION
I was following Femen in their blog in Livejournal but they hadn't updated since they cut that cross with a chainsaw.
I was starting to fear they had shut up and covered their tits, but luckily I was wrong. Femen doesn't rest and they're having an international expansion.
They've opened new headquarters in France. Now, it seems their website is
Femen.org
. I'm bringing some of the photos of the inauguration. There wasn't champagne nor sandwiches, but they showed their boobs...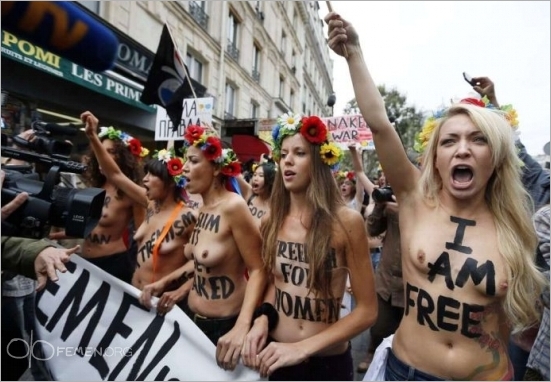 View photos and video