Published on 2012/06/22
TRADITION VS PROGRESS
Artistic duel between
Barry Jazz Finnegan
, who defends the traditional style...
And
Christiaan Mateo
, who prefers the progress and exploits the same art from a more technological point of view.
And here there're neither winners nor losers, my friends, here I can only see talent.
Published on 2012/06/22
THE SEVEN DIFFERENCES (LIV)
There's a tale which tells us that there was once a man who put together all the 7 differences games (54) and solved them without stopping and faster than a computer prepared to spot the differences. Of course, he finished exhausted.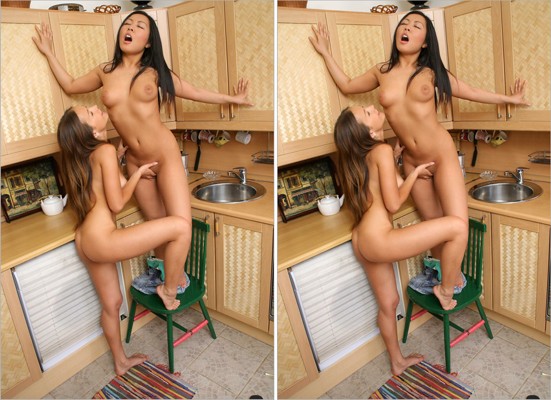 Click here for a better view
Published on 2012/06/22
TERRY RICHARDSON'S DIARY
Same as you, there're some websites I use to visit as an user. One of them is the Terry Richardson's diary, where he uploads the photos he takes dialy.
The last uploaded photos are of a model called Tori. I don't know who she is, but with those teats she could be anyone she wanted to.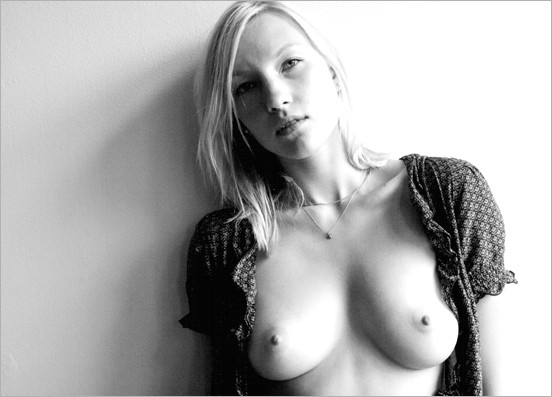 View photos
Published on 2012/06/22
EMMA THOMPSON SLIPS AND WE GET TO SPOT HER BOOBS
When I read Emma Thompson Topless, I run to click on the link... But, before the page opened, I thought "Emma Thompson?? No, the girl in Harry Potter isn't Thompson. She's Emma Watson...". Well, when the page finally loaded I confirmed I wasn't going to see Hermione's boobs.
Emma Thompson is a British comedy actress who has won some Emmy, Golden Globes and Oscars.
I know I shouldn't tell the age of a madame, but she's 53. Yes, he has lived more than half a century. She's like two 26-years-old girls.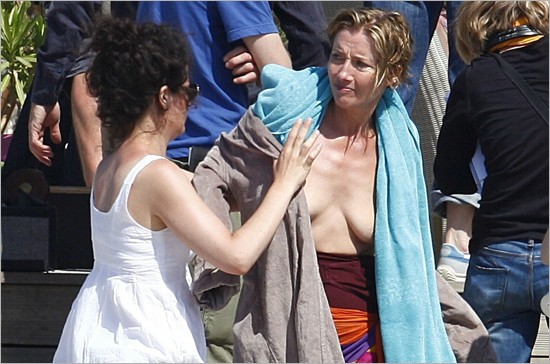 And why I'm posting her photos if she isn't a young woman?
Because there're people who get very hot with MILFs. Oh, and Emma appears in Men in Black III. So, when you watch the movie, you'll remember that you saw her boobs in Alrincon.
View photos
Published on 2012/06/21
FRANCESCA GALLIANI'S OWN STYLE
You'll like it or you won't like it, you'll understand it or not, but the Italian photographer Francesca Galliani has suceeded in creating her own style of photographs, clearly recognizable. And that's why the art and fashion worlds did run to her for their collections.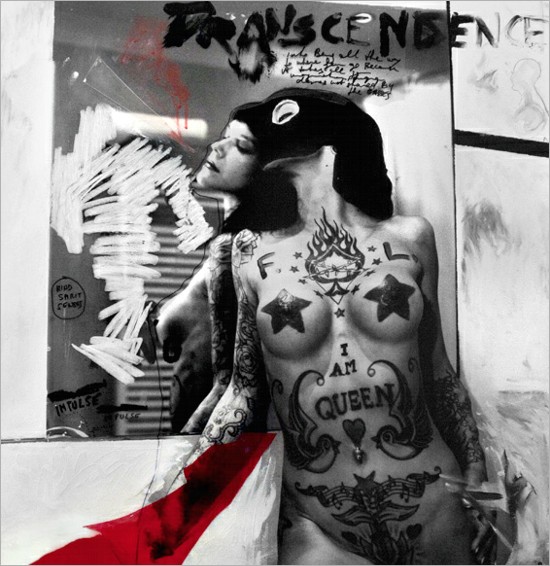 View photos