Published on 2014/12/02
MEGAN FOX'S GARTER
It's a pity Megan Fox doesn't follow the trend of many other celebrities of exploiting her body with "slips" or stolen photos... despite she's a bad actress.
She doesn't need it, some people will say, or perhaps she lacks ambition... In all this time, how many slips have we seen of her? Or showing off her boobs on photo shoots?...
Anyway, I also appreciate these photos of Megan shopping along with her husband. I appreciate them in a sexual way. I like her butt. I like that garter-trousers and seeing how does she twist her feet like a Japanese girl... You turn me on, Megan, in case you didn't notice it.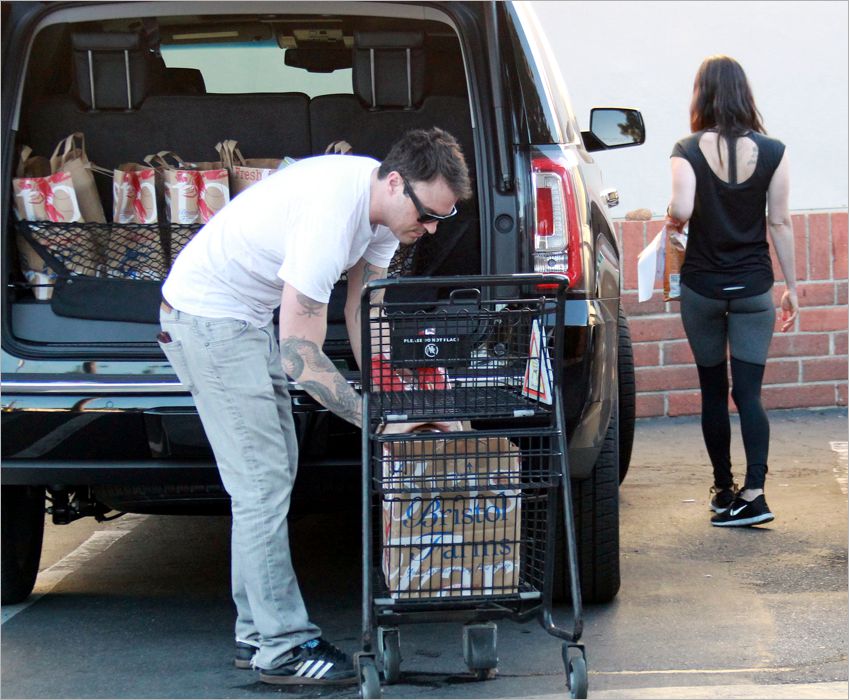 # View pictures