Published on 2012/04/12
TIPPEXPERIENCE 2
A couple of years ago, Tippex surprised us with a funny animation in Youtube in which you could interact with a bear and a hunter (click here).

This year they've repeated and improved the experience, now you can make them travel in time.
Some dates I've tried:
-1000.000.000, -65.000.000, -6.000, -1.000, 0, 2, 1.200, 1.492, 1.500, 1.900, 1.914, 1.942, 1.968, 1.978, 1.980, 2.001, 2.010, 2.013, 3.000
Watch video
Published on 2012/04/12
CELEBRITIES SLIPS: JENNIFER NICOLE LEE
You should already know that a slip is much more worth than posing. A slip is as a stolen thing... The subject didn't know what was hapenning and that makes for a more real situation, more spontaneous and amateur... A fact which brings Godesses to mortal level.
Slips are always welcomed, but if they come from a celebrity, it's really better.
Jennifer Nicole Lee is a celebrity in USA, known for having won "Miss America Bikini" and she's a fitness guru. Jennifer is one of those women who use to pose in lingerie or bikini, but she tries not to show herself completely nude because she has a reputation to save. So, seeing her tits while she changes her bikini is a true treasure.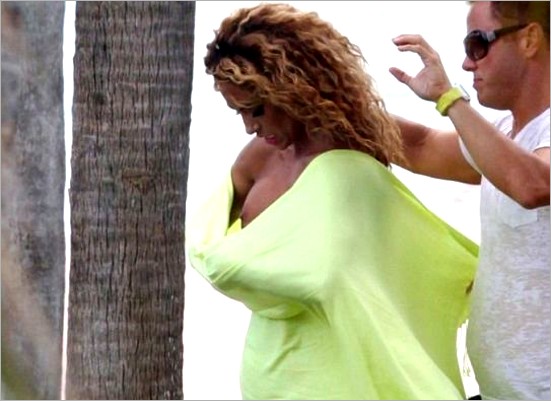 View pics
ExtraBall by Torhxx:
Tired of being robbed, Mijail decided to install a security system in his shop...
No more robberies
.
Categories:
Pics, Caught in the act /
Tags:
Jennifer Nicole Lee, celebrities, caught in the act, slips, sexy, fitness, theft, robbery, shop, security, wtf, slip
Published on 2012/04/12
CHRISTIAN MARTIN WEISS, PHOTOGRAPHER AND ILLUSTRATOR
Christian Martin Weiss is a german photographer and illustrator with a quite dark soul, as he shows in many of his works... Melancholy and sadness fight with eroticism, arriving sometimes to horror and distress.
I've brought you a selection of the pictures I liked the most, but you can see all his work on his website.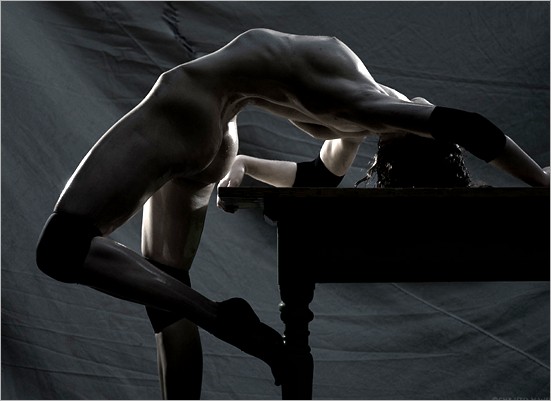 View pictures
Published on 2012/04/12
PABLO CORRAL VEGA PHOTOGRAPHY
Pablo Corral Vega, born in Ecuador, is an influential photographer who has immortalized latin people life from top to bottom of South America.
Jury member in the Pictures of the Year International and World Press Photo, the most important photography contests, Corral has worked all over the world capturing the essence and culture of the lands he travelled to, taking pictures for National Geographic or New York Times Sunday Magazine
He's also the creator of "Eros", a tribute to love and woman nudity and beauty. Here some pics.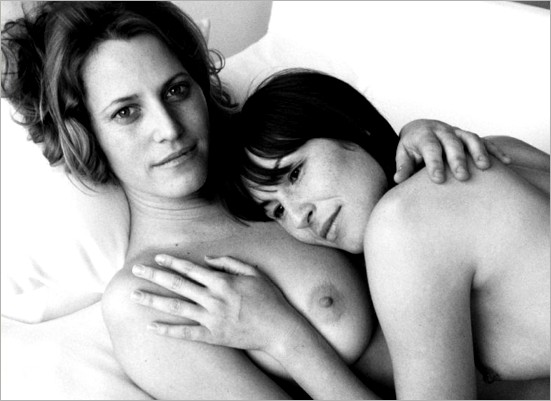 See pictures
Published on 2012/04/12
THE SEVEN DIFFERENCES (V)
Fifth part of this classic among classics, but with an extra difficulty... One thing which will complicate your concentration. Let's go!!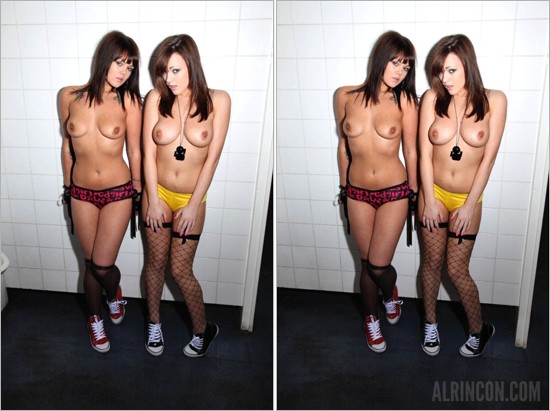 Click here to zoom the image
Note:
This one might be more difficult because when I reduced the image I saw one of the differences was too small, but it's possible to see it.
ExtraBall by peace:
Do you know those Flash Mob where many people meet and they start dancing? This girl was the victim of a joke. They left her alone.
She dances alone
.
Categories:
Pics, Games /
Tags:
7differences, games, sexy, differences, dance, dances, flash mob, FlashMob, shopping center, wtf
Published on 2012/04/12
MANOLO CAMPION
At first I thought he was a spanish photographer, but I was mistaken. After searching his bio, I've found out he was born in Chicago, he has lived in California, travelled to Peru, Mexico and London and nowadays he's living in Brooklyn, but nothing about Spain. It must have been his mother who was looking for an exotic name and she finally chosed "Manolo".
Manolo is specialized in advertising photography. Calvin Klein, Ralph Lauren, L'Oreal, Tory Burch, Tommy Hilfiger... Yes, the kind of stuff which earns more money. But when he has the occasion, he likes to take some tits' pics. Less money, but more spirits.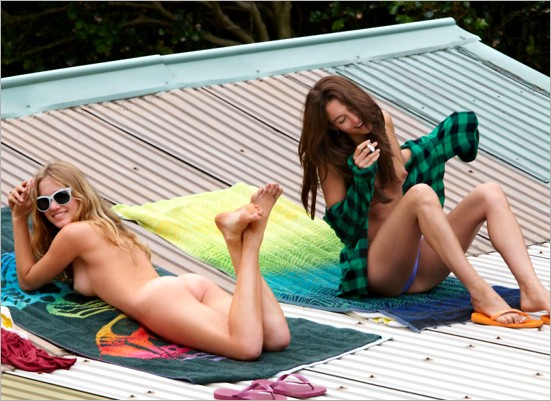 See pictures