Published on 2012/06/14
BELLADONNA. RICHARDSON A6
Andrew Richardson has chosen Belladonna for his magazine "Richardson A6".
I leave you with two videos he's uploaded. In one we can see Belladonna in Terry Richardson's black and white, and in the other one there're scenes in which we can see as Belladonna doesn't lose her smile, in spite of the situation she may be in.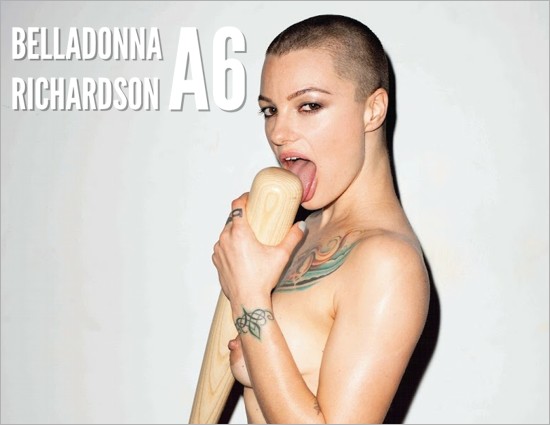 Video 1
+
Video 2
Published on 2012/06/14
KUMI YAMASHITA'S SHADOWS
If you liked the weird works of Tim Noble y Sue Webster, who projected shadows forming figures on the wall, you'll also like Kumi Yamashita's work.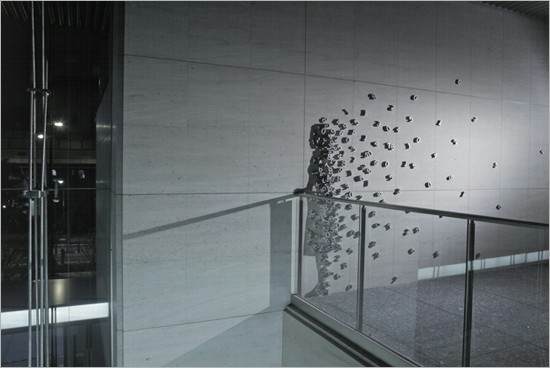 Click here to enter
Published on 2012/06/14
THE SEVEN DIFFERENCES (XLVIII)
When you look away from the boobs, you should know there're seven differences between these two images.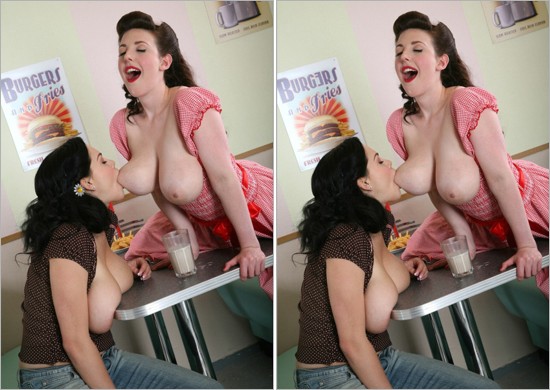 Click here for a better view
Published on 2012/06/14
HANDSOME GREG
Greg Lotus is a fashion and celebrities photographer who uses to work for important magazines as Vogue or Vanity Fair.
In front of his camera have posed famous women as Katy Perry, Penélope Cruz, Paris Hilton or Monica Bellucci. Why?? Because Greg's very handsome. His photos are good, but he's really handsome.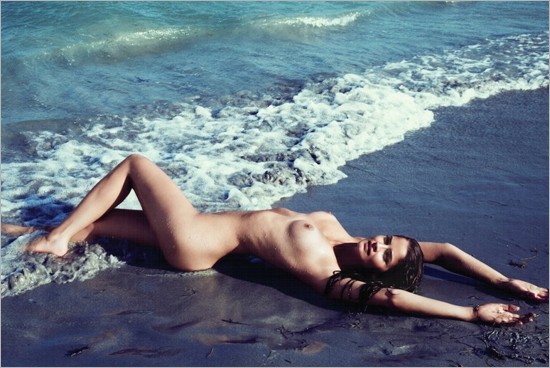 View photos
Published on 2012/06/14
OLD EROTIC COMIC: DAN DECARLO
Dan DeCarlo (1919 – 2001) was a famous American cartoonist due to his importance in Archie Comics, but he also drew a lot of erotic situations focused on adult public, mainly in the 60s.
In Google you can find a lot of these cartoons. I show you some of the funniest I've found.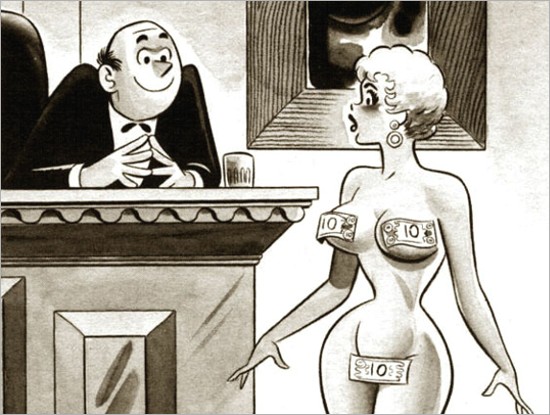 View cartoons
Published on 2012/06/14
THESE ARE BOTTOMS
Believe me when I say this is one of the best videos about bottoms/asses you're going to watch this week. In it appear a group of Colombian girls who dance on a improvised stage.
Even the Lord cried a tear when He saw what had he created..


Watch video