Published on 2019/01/10
AMATEUR FLESH: BARENAKEDBRUNETTE
There's a constant in our TELEGRAM COMMUNITY, and throughout internet overall's comment sections in websites (adult content), which is asking the name of the "girl" in the photo or video… People want to know who's in there… What for? Well I don't know… The first thing that comes to my mind is that they want to find out in order to look for some more footage or audiovisual material about her afterwards, am I right?...
The thing is… with the existent amount of "girls" online, you just won't get enough of them, you are always amazed with one, and immediately after you just have to click and you fall in love with another one, does it really matter to find out more about her? And in case she is THAT splendid, don't you think fate will do its magic and put her on your way in the future?
Barenakedbrunette, out today's amateur, has this on her reddit bio: "just a brunette girl accustomed to post too many nudes". The deal ends right there, just a girl that I go online, enjoy looking and leave. Deep inside, taking a step beyond and trying to get some info about her, is somehow like a wizard telling you how he did the magic trick. Isn't that the whole deal? Do you really want to spoil the secret? Ok, if you're not really into "magic" yourself, then it's pointless for him to tell you how he did it. Do you follow the whole drill?
Yesterday, I was talking about something like this in TELEGRAM.
I found this picture and I shared it
.The girl is tremendously hot, or at least she is to me in these pictures, in THAT picture. One of our users, Angel, with all his good intention,
shared with me another picture of her
. Well, it's not bad, I saw her a bit more beautiful on the first one, but as I said, is not bad at all. As soon as
he shared another picture
, well the whole "magic" ended.
The first picture was perfect. Even though I enjoy the collaboration, I would have stopped there, on the first picture. Deep on the bottom, I didn't want to know more, nor watch more. At the end someone said her name was Abbie Cornish, an Australian actress and performer. As it is logical I googled her name and
the girl is hot
, she really is, but that first picture did something inside of me, something that had to remain like that, just that "SHE HAS SOMETHING SPECIAL" kind of feeling.
Maybe I'm not making myself clear.
The thing is that internet gives us so much, that at the end if you grasp all, you lose all. Are you good? Have you calmed your thirst? Well stop it then. Any more would be greed, and greed is a deadly sin.
Well… let's go with the pictures of barenakedbrunette, at the end just try not to pay attention to how I mixed everything up.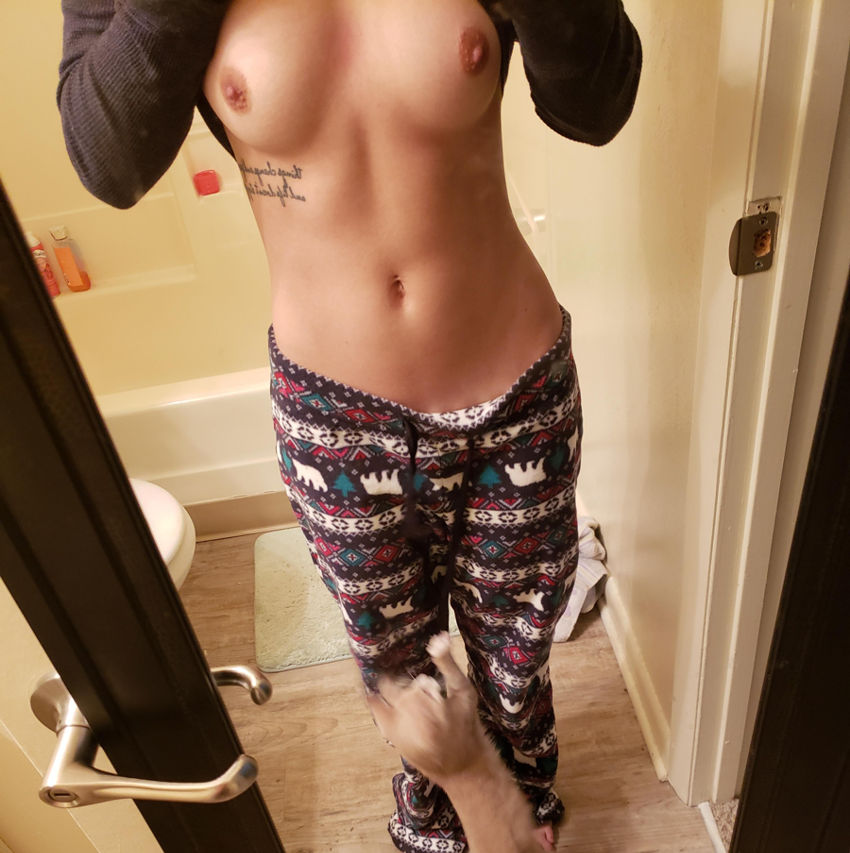 # Watch videos and pictures