Published on 2019/03/20
BLUECHEW TABS ARE ON FIRE IN THE U.S.
I was told these BlueChew tabs were being sold like crazy in the United States, so I decided to take a look into it!
It turns out they're chewable tabs which use the same FDA approved ingredients found in Viagra and Cialis (and they take effect quicker!) and they're absolutely crushing the Erectile Dysfunction market.
If you think these are used only by old men who can't get a boner, you couldn't be more wrong. Indeed, age's the variable most strongly associated with ED, but according to the Massachusetts Male Aging Study, approximately 40% of men are affected at age 40 while nearly 70% of men are affected at age 70. Many times, specially at younger ages, it's only a temporary ED. This table shows the reasons why men take BlueChew:
BlueChew being a tangible drug product, the buyer needs an online prescription, which is provided by a doctor on BlueChew's website! Since I'm always worried about my users and try to help you in several matters, I found this deal to get 5 tabs for free. Just click on the image and follow the instructions!
# GET 5 BLUECHEW TABS FOR FREE NOW!
Published on 2019/03/19
TITS#30 + LINK TO OUR TELEGRAM COMMUNITY
Friends, it has been a long time since I last shared with you an entry related exclusively to the contents of our TELEGRAM COMMUNITY.
You wrote to me in the posts and by TELEGRAM itself, because it had been going up for days. The reason has been a great personal loss that has left me quite touched. I have lost my brother, my mentor, my friend ... to whom I owe largely of what I am and what I have in my life.
The emptiness that has left in the family and in my heart is enormous ... one of those wounds that will eventually heal over time, but that will leave a very visible scar.
I was able to say goodbye to him ... It's one of the most beautiful but at the same time most bitter experiences that I have been able to experience. Remembering our last words cuts my breath, but I could thank him for everything he did for me and all that it meant to me. He also did it with me, and between tears we could give each other one last hug, one last kiss. One last goodbye.
Life goes on. With a half smile on my face he told me that life goes on, and that we have to continue for those who are left, that we must continue fighting until the end, because there is no greater satisfaction than knowing that you leave this world having tried your best. And it is very true.
Those words are a bit to give an explanation, especially to those who have interested you, those who have been visiting Alrincon for years and for those who haven't, but who have found here a place to entertain and evade a while. They also serve me to vent a bit of all that tension accumulated these days ...
And now there's nothing but to continue, there is no other, we must look ahead ... and nothing better than raising the views and see ... yes, indeed ... A GOOD COUPLE OF TITS!
I leave you with a good handful of gifs and videos.
A hug to everyone and lots of health friends. Health for all.
# Click here to watch all the content of this entry
The link to follow alrincon through its TELEGRAM CHANNEL is this one:
https://t.me/alrincon_english
Note:
If you use Apple devices forget about the channel. Apple has been censoring TELEGRAM communities where adult content is shared. Apple thinks that being over 18 years old is not enough reason for you to watch whatever you want; very similar to the church thinking sex corrupts your mind, in this case they believe it wrecks your phones.
ExtraBall
Purifying their souls… saving them from hell.
The scene is "
Squirting Salvation
" from Team Skeet. On this link you can watch
the full scene
.
These are Alexa Nova and Lily Lane and I'll also leave some links where you can check out her scenes.
# More porn scenes of Alexa Nova
# More porn scenes of Lily Lane
ExtraBall2
Getting fit with Naomi Bennet… the irresistible Angela White… and Ashley Alban's blowjobs.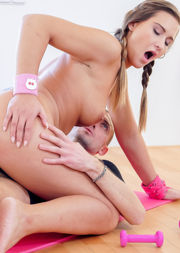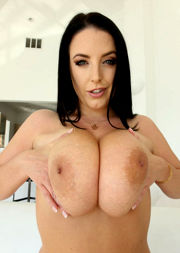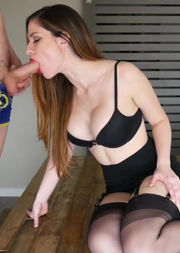 Published on 2019/03/19
IN SEARCH OF EQUALITY
I know that these videos I'm sharing to you now are very last week, but I have been absent since last Tuesday and I had them saved to share with you.
These are images of the last March 8th, women's day ... images are less curious and quite surreal.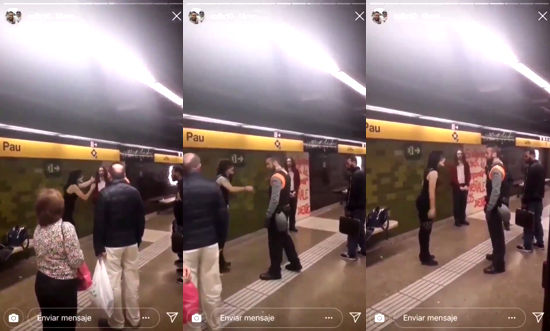 # Watch videos
ExtraBall
And in today's "hotties to spend the summer and else and their Instagram accounts"… Rachael Yampolsky.
# instagram.com/rachelyampolsky
ExtraBall2
Asses compilation… seduced by Tricia Fox and Arianna… and blowjob in the roof.