Published on 2018/08/27
MAN RUSHES STAGE, SCARING BEYONCE AND JAY-Z
It happened during a concert of Beyonce and her husband Jay Z's "On the Run II" tour in Atlanta. After ending one of the songs, a man rushes stage and chases the couple into backstage... You can imagine the astonishment of the people, considering in the USA any person may be armed... The reaction of the dancers was quick and they stopped the man until the security team arrived.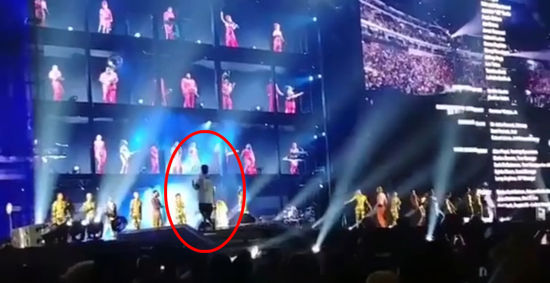 # Watch videos
ExtraBall guille
Jealous, I'm jealous...
ExtraBall2
An amazing team with Zoe Doll, Medusa, Lucía Nieto and Blondie Fesser... Great blowjob by Christine Stevens... And threesome with Claudia Valentine and Ella Nova.