Published on 2012/06/13
EUROSLAPS 2012
These days we can watch the Euro 2012 matches in the stadiums, but outside them what's being played is the EuroSlaps 2012.
Russian and Polish fans clash everyday, causing many injured. Liveleak is hosting most of the videos, but I'm sure in Youtube is also possible to find a good number.
I post some of the videos, so you can watch the violent atmosphere lived outisde the fields. If you're there, be careful because you can get surrounded by this people and get into trouble.

Watch videos
However, there're others who'll have a better memory of this Euro 2012.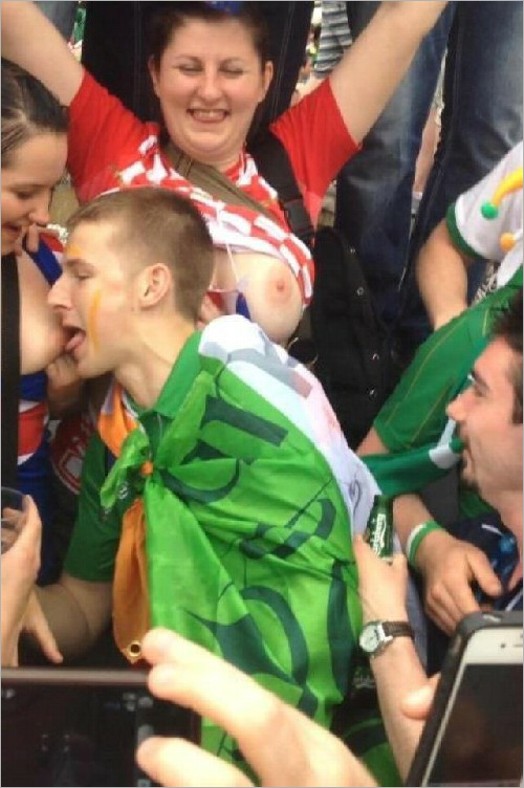 When the match between Ireland and Croatia was finished (1-3), two Croatian fan girls decided to comfort the losers showing their boobs and even letting the Irish to lick their nipples!.