Published on 2012/07/19
KURT STALLAERT. BODYBUILDERS WORLD AND MORE
Kurt Stallaert, who was born in Belgium in 1969, is one of the most renowned photographers in the advertising world because his works mix quality with an elegant humour.
I wanna show you one of his projects: Bodybuilders World, in which he takes photos to children and retouches them in order to show them as bodybuilders. The result is quite amusing.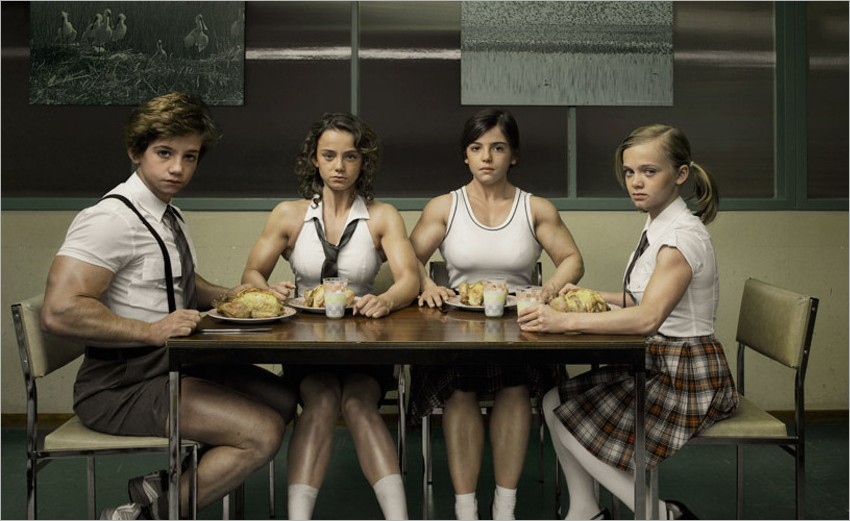 I'm also attaching more of his works, many of them in a sexy way, so you can make an idea of what he does in his campaigns.
View photos