Published on 2012/06/05
FEMEN-DICKS
Femen goes on with the boycott to the Eurocope 2012 and this time the victims were the mascots: Slave and Slavko.
As Femen girls say that people in the government and people in general think using their cocks and promote prostitution, they've decided to disguise as dicks and stay between the mascots'e legs, in a famous Kiev square.
These protests make international press to focus on Femen and they're getting quite famous. I post some photos for Marie-Claire magazine.
I also post photos from Femen Brazil and Femen France. Yes, the activists' group is growing!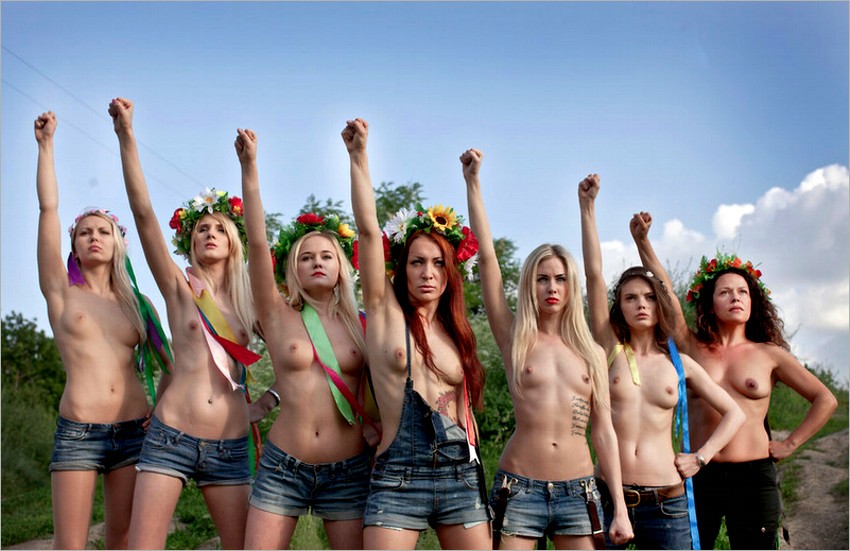 Ver fotos y videos